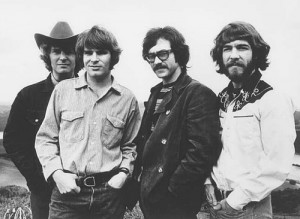 1969, Creedence Clearwater Revival scored their only number one single with "Bad Moon Rising". Also on this day the group started a four-week run at number one on the album chart with Green River.
1969, Crosby, Stills, Nash & Young performed at the Fillmore East in New York.
1969, Child, featuring Bruce Springsteen played the first of two nights at the Free University, Richmond, Virginia.
1969, Pink Floyd played at the Grote Zaal, De Doelen, in Rotterdam, the Netherlands.
1970, The first UK Glastonbury Festival took place featuring Marc Bolan, Ian Anderson, Keith Christmas, Quintessence, Amazing Blondel, and Sam Apple Pie.
1970, Mott the Hoople played at Liverpool Stadium in Liverpool, Merseyside, England.
1970, Diana Ross started a three week run at number one on the US singles chart with "Ain't No Mountain High Enough."
1970, The Stooges,  MC, and  Alice Cooper appeared at The Warehouse in New Orleans, Louisiana.

1971, The Allman Brothers Band performed at Stony Brook University, Stony Brook, New York.
1972, Badfinger appeared at Memorial Auditorium, Buffalo, New York.
1973, Genesis played at The Olympia Theatre, Paris.
1973, Country rock singer, songwriter 26-year-old Gram Parsons, formerly of The Byrds and The Flying Burrito Brothers, died under mysterious conditions in Joshua Tree, California. His death was attributed to heart failure but later was officially announced as a drug overdose. His coffin was stolen by two of his associates, manager Phil Kaufman and Michael Martin, a former roadie for The Byrds, and was taken to Cap Rock in Joshua Tree National Park in California, where it was set alight, in accordance to Parson's wishes. The two were later arrested by police. Since there was no law against stealing a dead body, they were only fined $750 for stealing the coffin, and were not prosecuted for leaving his charred remains in the desert. Parsons's body was eventually buried in Garden of Memories Cemetery in Metairie, Louisiana.
1973, The Rolling Stones perform at the Odeon Theatre, Birmingham, England.
1974, KISS appeared at the Electric Ballroom, Atlanta, Georgia.
1975, Queen signed a management deal with Elton John's manager John Reid.
1976,  Readers of The New York Times open their papers today to discover a full-page ad placed by promoter Sid Bernstein asking the Beatles to reunite. Bernstein had organized the Beatles shows at Shea Stadium in the mid-'60s. But his intentions are honorable. He asks the band to do it as a "symbol of hope."
1977, Rush play at the Paramount Theatre, Portland, Maine.
1978, Neil Young performs at Pine Knob Music Theatre, Clarkston, Michigan.
1979, The No Nukes concert was held at New York's Madison Square Garden. Performers included Stephen Stills, David Crosby, Jackson Browne, Bonnie Raitt, The Doobie Brothers, Poco, Tom Petty, Carly Simon, James Taylor and Bruce Springsteen.
1980, Rush appeared at the Hollywood Sportatorium, Pembroke Pines, Florida.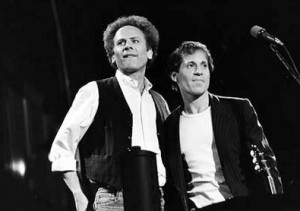 1981, Simon and Garfunkel reunited for a concert in New York's Central Park. Over 400,000 fans attend the show. The performance was recorded for a record and video release.
1981, The Rolling Stones album Tattoo You started a nine-week run at number one on the US chart, the band's ninth chart topper.
1982, Blue Oyster Cult appeared at the Allentown Fairgrounds, Allentown , Pennsylvania.
1985, Bruce Springsteen performed at the Oakland-Alameda Coliseum, Oakland, California.
1987, The Grateful Dead performed at Madison Square Garden, New York.
1992, Radiohead filmed the video for their new single "Creep" during a show at the Venue, in Oxford, England.
2008, American drummer Earl Palmer died. Worked with The Beach Boys, Little Richard, Frank Sinatra, Ike And Tina Turner, The Monkees, Fats Domino, Neil Young, Elvis Costello, Tom Waits, The Righteous Brothers, Randy Newman, Tom Waits, Bonnie Raitt, Tim Buckley, Little Feat and Elvis Costello.
Born on this day: Brian Epstein, Beatles manager (1934); Paul Williams (1940); Lee Dorman, Iron Butterfly (1941);  Mamma Cass Elliot (1943); David Bromberg (1945); Lol Creme, 10cc,  Godley And Creme (1947); Lesley Hornby aka Twiggy(1949); and Daniel Lanois, producer, singer (1951)
Get more Today in Rock History
About Post Author