TRIPLE 8'S SAMANTHA STEELE PROMOTED
TO CHIEF OPERATING OFFICER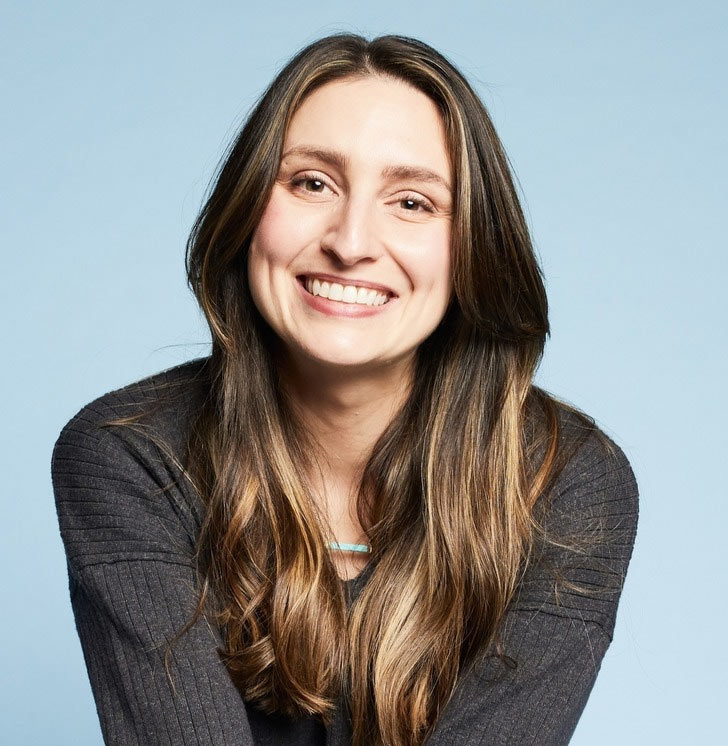 Samantha Steele | Photo Credit: Ashtin Paige

NEWS SOURCE: Merge PR
February 22, 2023
NASHVILLE, Tenn. (February 22, 2023) – Longtime artist manager at Triple 8 Management, with more than a decade's experience, Samantha Steele now rises to Chief Operating Officer, helping lead a team of 30 managers, marketing, radio and partnership professionals. In the role, she oversees operations, promoting positive company culture and vision, as well as solutions for internal communications and growth potential for both employees and clients.
"Sam Steele is a diamond," notes client Drew Holcomb. "She has the rare capacity to effectively dream and execute a vision for her clients, while maintaining kindness and humanity in the process. Her promotion to COO is the least surprising news I have heard in years. I'm very proud to have Sam in my corner."
"I've never met anyone like Sam Steele," adds Ellie Holcomb. "She has the unique ability of both running a business with tenacity and integrity while also building community wherever she goes. Sam makes her clients and everyone who surrounds them feel seen, heard and taken care of. She's a hospitality queen, a dream catcher, a team builder, and her promotion to COO makes all the sense in the world. I'm deeply grateful to have partnered and worked alongside Sam all of these years. She makes everything better."
Steele first entered the music industry in 2008 via street team management and marketing before becoming General Manager at Good Time Inc. in 2010, which would later be acquired by Triple 8 Management in 2017. Under her management, Steele has worked with Ellie Holcomb for her entire solo career, during which time Holcomb has sold more than 300,000 records and published four books, her first being awarded the ECPA Bronze Award for sales of over 100,000 units. In total, Holcomb has sold more than 300,000 books under the guidance of Steele. She was also Creative Producer on the shoot for Holcomb's CANYON album, which won the GMA Dove Award for Album Packaging of the Year. Steele has also worked with Drew Holcomb as he has sold more than 350,000 albums and was dubbed "One of Americana's Most Popular Stars" by Rolling Stone. 
Additionally, she co-founded and produced Moon River Music Festival alongside Drew Holcomb and Triple 8's Executive Partner, Paul Steele. Since its inception, the event has grown into a 12,000-capacity festival in Chattanooga and is now partnered with Live Nation / C3 Presents while supporting the work of St. Jude Children's Research Hospital.
"We want strong interconnectedness among everyone at Triple 8, and a working environment where people feel supported, inspired and that they're never alone. Sam has a great history successfully managing and marketing artists and projects," shares CEO/Founder George Couri. "This, when combined with caring for others, the company, and for the work we provide our clients, makes her, as COO, an important person to help us reinforce these core values."
"I can't express enough how excited I am about Sam's promotion to COO," shares Chief Financial Officer Christina Egan. "She loves her work family and has a distinct talent for identifying needs and formulating solutions that help keep our team members supported and connected to one another. I'm so grateful for her leadership as well as her friendship, and it is a true pleasure to welcome her to the C Suite!"
While growing her career in the music industry, Steele has continually paid it forward through the years, serving multiple non-profits through financial donations and community service. With a primary focus of aiding children, Steele has generously contributed her efforts toward such organizations as IJM, Compassion International, Vanderbilt Children's Hospital, St. Jude, Outdoor Chattanooga, Mercy Multiplied, Last Minute Toy Store and American Red Cross.
For more information on all of Triple 8's clients and their latest projects, visit Triple8Mgmt.com.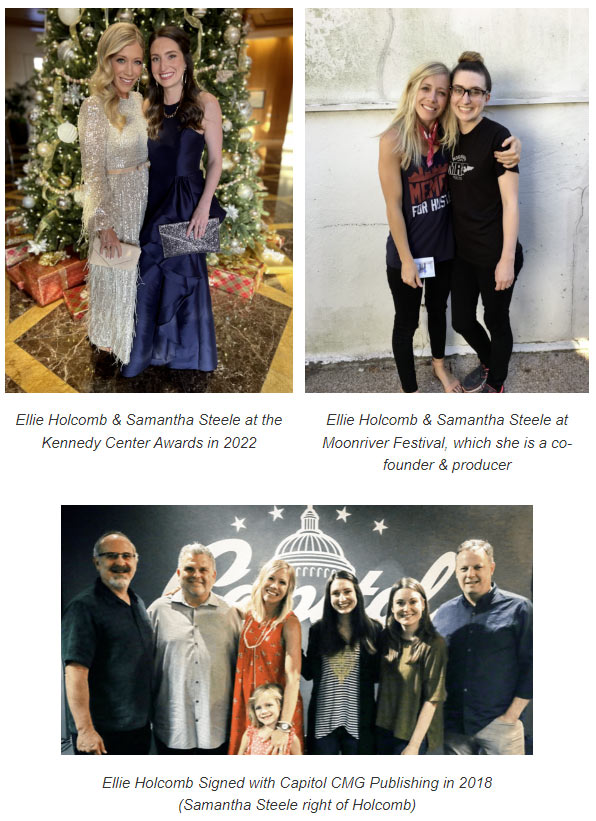 About Triple 8 Management: Founded on 08/08/08, Triple 8 Management has grown operations to encompass 30 full-time staff. Triple 8 takes great pride in having a highly favorable personnel-to-artist ratio, with a dedicated staff overseeing artist management, marketing and radio promotion. Triple 8 artists have achieved every point of success – millions of albums sold; billions of streams; a myriad of award distinctions and nominations, including GRAMMYs, GMAs, ACMs, CMAs, AMAs, EMMYs, CMTs, iHeart Music Awards and more; and No. 1 chart-topping success dozens of times at Country, Pop, Rock, Hot AC, Alternative and AAA radio formats. Triple 8 has done this with major labels and indie labels, as well as without any record label. Triple 8 also currently represents five music producers that themselves have garnered an additional seven GRAMMYs. Triple 8 has also entered a strategic partnership with Sony Music Entertainment, distribution company Thirty Tigers and veteran radio promotion executive Norbert Nix to create Triple Tigers Records, a label imprint focused on Country music. Since its inception, Triple Tigers has celebrated its first eight singles released (by Russell Dickerson and Scotty McCreery) all going to No. 1 on all country radio charts – unprecedented in the history of Country music.
###

For more info on Ellie Holcomb, visit the JFH Artists Database.


About Post Author