GRAMMY®-Nominee Danny Gokey's Nonprofit to Host Better Than I Found It "Bus Stop" Give Backs as a Part of His Spring Tour
Februay 10, 2023 Nashville, TN – 
Better Than I Found It
, the outreach arm of the nonprofit organization founded by three-time GRAMMY® nominee and
American Idol
alum 
Danny Gokey

, 
today announced the details surrounding their 
Better Than I Found It
"Bus Stop" give back events during Gokey's spring "Jesus People" Tour featuring special guests Jordan Feliz and Blanca. Taking place in eight of the tour's cities, these special bus stops will feature opportunities for 
Better Than I Found It
 to give back and serve local communities during the spring tour through partnering with local organizations, including those providing diapers to single moms, serving with tornado disaster relief, helping to provide resources and aid to the homeless, and more throughout the tour. 
"During my exit interview on American Idol when the host asked what was next for me, my response was, 'I see my music as a movement,'" said Gokey. "I didn't fully know what that would look like at the time, or where the journey would take me. I just knew that God wanted it to be about more than just music. It's been a long time coming, but I'm so grateful that we are able to launch the 
Better Than I Found It
 'Bus Stops' as part of my regular music touring this spring! These stops are a way of giving back to the local communities where we are doing shows by raising awareness about needs, doing our part to help meet those needs while we're in town, and activating concert attendees to get out in their area and 'be' Jesus People to those around them long after we're gone!"  
Better Than I Found It
 "Bus Stops" will take place in eight cities this spring as Gokey's nonprofit partners with local community nonprofits in McDonough, GA, Houston and Dallas, TX, Scottsdale, AZ, Spring Valley and Sacramento CA, Minneapolis, MN, and his hometown of Milwaukee, WI. 
Gokey added, "We're starting small right now to get our feet wet, but the goal is to make this a regular part of our touring in the future. As we've reached out in the communities this go around, we've been met with nothing but excitement and collaboration. Local nonprofits, radio stations and leaders have all been amazingly supportive of what we are working to accomplish. It's so beautiful to see everyone coming together to bless their communities by meeting a specific, tangible area of need. We know we can't do it all, but we believe that we can leave each city just a little better than we found it!"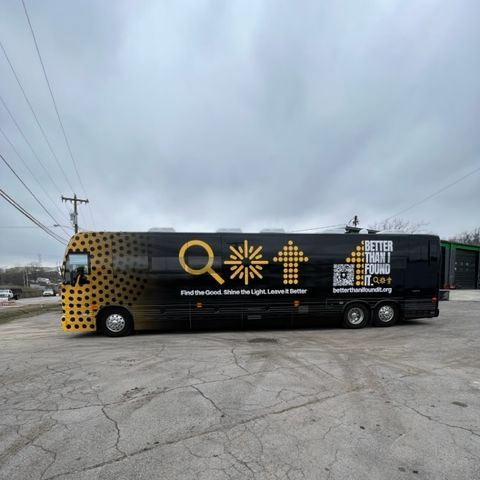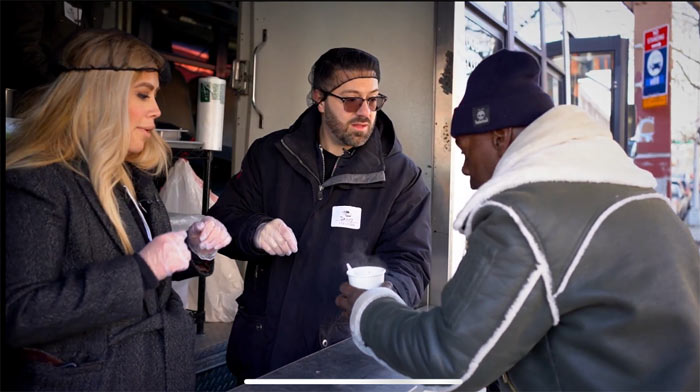 TOUR DATES (*indicates "Bus Stop")
2/16/2023 | Jacksonville, FL
2/17/2023 | Ft. Lauderdale (Boca Raton), FL
2/18/2023 | Port St. Lucie, FL
2/19/2023 | Atlanta (McDonough), GA*
2/23/2023 | Wichita, KS
2/24/2023 | Odessa, TX
2/25/2023 | Houston (Webster), TX*
2/26/2023 | Dallas (Sunnyvale), TX*
2/28/2023 | Denver, CO
3/2/2023 | Scottsdale, AZ*
3/3/2023 | Redlands, CA
3/4/2023 | Spring Valley, CA*
3/7/2023 | Las Vegas, NV
3/9/2023 | Sacramento, CA*
3/10/2023 | Salem, OR – SOLD OUT!
3/11/2023 | Tacoma (Puyallup) – SOLD OUT!
3/12/2023 | Coeur d'Alene, ID – SOLD OUT!
3/16/2023 | Omaha, NE
3/17/2023 | Minneapolis (Burnsville), MN*
3/18/2023 | Minneapolis (Burnsville), MN – SOLD OUT!
3/19/2023 | Milwaukee (Oak Creek), WI*
3/24/2023 | Cinncinati (Mason), OH
3/25/2023 | Winston-Salem, NC
3/26/2023 | Memphis, TN
 
More information about Danny Gokey and the Jesus People Tour can be found at dannygokey.com and additional information on Better Than I Found It can be found at betterthanifoundit.org.
 
About Better Than I Found It:
Better Than I Found It is an outreach arm of Tell Somebody Movement, founded by Danny Gokey. A unique nonprofit, its mission is to empower other good-hearted individuals and organizations to continue their selfless work, bridging the gap between need and resources. The driver is the belief that we can leave the world better than we found it. By shining a light on the good and providing tangible resources to hardworking nonprofits, BTIFI empowers them to continue and amplify their positive impact on communities. See more on Facebook and Instagram and at betterthanifoundit.org.
 
About Danny Gokey:
Three-time Grammy Nominee, three-time KLOVE Male Vocalist of the Year, Dove Award winner, and eight-time Dove Award Nominee, Milwaukee native Danny Gokey became a favorite of millions of fans as a Top 3 finalist on Season Eight of American Idol. Following Idol, Gokey dropped his first album, My Best Days and since that time has celebrated a series of No. 1s including his follow up releases Hope In Front of Me, Rise, Haven't Seen It Yet, holiday albums, Christmas Is Here and The Greatest Gift and, most recently, Jesus People, released in August 2021, which explores a broad spectrum of musical styles. Spawning singles like "Hope In Front of Me", "Rise," "The Comeback," "Love God Love People," and RIAA Gold-certified "Tell Your Heart to Beat Again" and "Haven't Seen It Yet," Danny Gokey has cemented his place on the radio charts with multi-week, multi-chart-topping runs in the United States, Canada, and now Latin markets with the releases of Spanish singles and collaborations. The desire to make a broader impact with his message of hope led to the founding of nonprofit organization Better Than I Found It, which is starting to do 'Bus Stops' during his current 'Jesus People' Tour. He and his wife Leyiet also launched Livin' la Vida Gokey, a podcast featuring conversations about faith and family. They currently live outside Nashville, TN with their four beautiful children, Daniel, Victoria, Gabriel, and Emanuel. Find out more at DannyGokey.com.
About Post Author