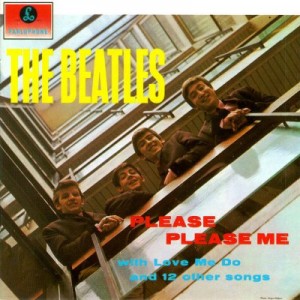 1963, The first Beatles single "Please Please Me" was released in the US on the Vee Jay label.
1964, The Beatles' Pan Am flight was greeted by over 5,000 as it arrived at New York's JFK airport. This was the Fab Four's first US visit.
1967, Robin, Maurice and Barry Gibb of The Bee Gees returned to the UK after living in Australia for nine years.
1967, Mike Nesmith and Mickey Dolenz from The Monkees appeared on UK TV's Top Of The Pops.
1969, John and Yoko were featured on the cover of Rolling Stone magazine, on sale for 35 Cents. John was named as Rolling Stone's "Man Of The Year."
1969, Vanilla Fudge, Led Zeppelin, and Jethro Tull play the first of two nights at the Kinetic Playground in Chicago. Admission was $5.

1969, The Who play the Top Rank Suite at the University in Bath, England.
1969, Doors singer Jim Morrison was arrested for drunk driving and driving with no license in Los Angeles, California.
1969, George Harrison enters London's University College Hospital to have an operation on his infected back molar and tonsils.
1970, Ian Anderson of Jethro Tull married record company secretary Jennie Franks.
1970, In London, Yes performed at Royal Festival Hall, while Pink Floyd appeared at Royal Albert Hall.
1970, Led Zeppelin scored their first number one album with Led Zeppelin II. Featuring the single "Whole Lotta Love," it went on to stay on the chart for 138 weeks, selling over 6 million copies in the US.
1970, The Allman Brothers Band played at Pappaliski's in Dayton, Ohio.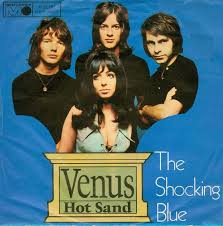 1970, One hit wonders from Holland, The Shocking Blue went to number one on the US singles chart with "Venus," making them the first Dutch act to top the US charts. It made it to number eight in the UK. Bananarama also took the song to number 8 on the UK chart in 1986.
1971, Edgar Winter and Grin appear at the Terrace Ballroom in Salt Lake City, Utah.
1973, Hawkwind played at Wandsworth Prison in London.
1975, The Jackson Five appeared at the Radio City Music Hall in New York City.
1975, Led Zeppelin performed at Madison Square Garden in New York. Tickets were $7.50 and $8.50.
1976, Paul Simon started a three week run at number one on the singles chart with "50 Ways To Leave Your Lover," the singer's first solo chart topper.
1977, Genesis performed at Kiel Auditorium, St. Louis.
1979, Stephen Stills became the first rock performer to record on digital equipment at the Record Plant Studio in Los Angeles.
1980, After three weeks of full production rehearsals, Pink Floyd played the first of seven sold out shows performing The Wall at the Los Angeles Sports Arena.  The first night's show was halted during "What Shall We Do Now" while crew extinguished flames caused by the pyrotechnics that caught the stage drapes on fire.
1981, John Lennon was at number one on the UK singles chart with "Woman," an ode to his wife Yoko Ono. It was Lennon's third number one in seven weeks after his death on December 8, 1980.
1981, Kool & The Gang started a two week run at number one on the US singles chart with "Celebration," the group's first chart topper and eighth top 40 hit in America. It was a number seven hit in the UK.
1984, Neil Young and Crazy Horse played at The Catalyst, Santa Cruz, California.
1999, Blondie went to number one on the UK singles chart with "Maria," giving the group their 6th UK number one single, 20 years after their first. At the age of 54, lead singer Debbie Harry became the oldest female to make a chart topping hit.
2000, English guitarist and singer Dave Pevertt died from kidney cancer aged 56. He had been a member of Savoy Brown and Foghat who had the 1970's hit singles "My Babe," and "Slow Ride."
2001, U2 played a secret show at London's Astoria. Stars attending the show included actor John Hurt, Queen's Roger Taylor, Mick Jagger, Bob Geldof, Chris Evans, and members of Toploader.
2008, Amy Winehouse was told she could not perform at this year's Grammy awards ceremony because her US visa application has been rejected by the embassy in London. The singer was arrested for marijuana possession in Norway in 2007. Winehouse had been nominated for six Grammy awards.
Born on February 7: Earl King, blues guitarist (1934); Jimmy Greenspoon, Three Dog Night (1948); Alan Lancaster, Status Quo (1949);  Steve Bronski, Bronski Beat (1960); Garth Brooks (1962); David Bryan, keyboards, Bon Jovi (1962); Wes Borland, guitarist, Limp Bizkit (1975)
Today in Rock History main page.
About Post Author