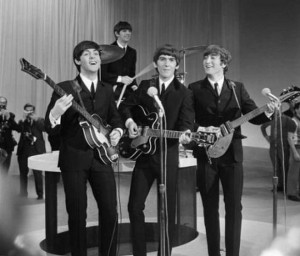 1964, The Beatles spent the day at Pathe Marconi Studios in Paris, France, The Beatles' only studio recording session for EMI held outside the UK. They recorded new vocals for "She Loves You," "I Want to Hold Your Hand," and "Can't Buy Me Love," after EMI's West German branch persuaded Brian Epstein that they would be unable to sell large quantities of records in Germany unless they were recorded in the German language. A translator coached John, Paul, and George, although their familiarity with the German language from their Hamburg days made things much easier.
1965, Texas rocker P.J. Proby, who's enjoyed hits in England with singles like "Hold Me," had "accidental" split of his trousers while performing in London.  Proby is quick to incorporate the unexpected exposure into his stage routine, but he is later banned from the ABC Theater chain. He later found work singing demos for Elvis Presley.
1967, The Monkees self-titled debut album started a seven-week run at number one on the UK album chart.
1967, Jimi Hendrix and The Who appeared at The Saville Theatre, London, England.

1968, during a tour of Australia and New Zealand, The Who, The Small Faces and Paul Jones appeared at the Town Hall, Wellington in New Zealand.
1968, The Doors appeared at The Pussy Cat A Go Go, Las Vegas. After the show,  Jim Morrison taunts a security guard in the parking lot by pretending to smoke a joint, resulting in a fight. The police arrive, arrest Morrison, and charge him with vagrancy, public drunkenness, and failure to possess sufficient identification.
1969, Fleetwood Mac had their only UK number one single with the instrumental "Albatross."
1971, Deep Purple kicked of a 21-date UK tour at Leeds Town Hall, Yorkshire.
1971, Hot Tuna, The Allman Brothers Band, and the Trinidad Tripoli Steel Band played the first of a three night engagement at the Fillmore West, San Francisco.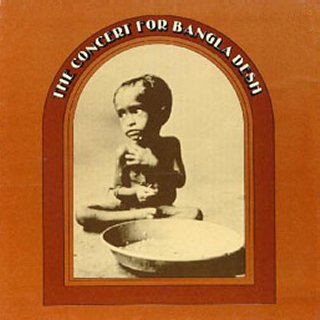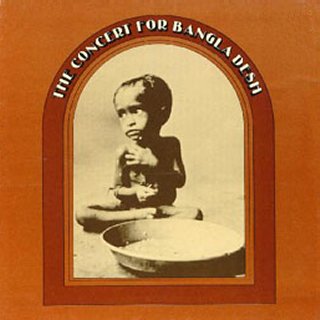 1972, the triple album The Concert For Bangla Desh went to number one on the UK album chart. The event was organized by George Harrison to raise funds for the people caught up in the war and famine from the area. The show featured Bob Dylan, Ringo Starr, Billy Preston, Eric Clapton, Ravi Shankar, and members from Badfinger.
1972, David Bowie performed at Borough Assembly Hall, Aylesbury, England.
1973, The Who tape their appearance on the BBC-2 TV program The Old Grey Whistle Test. The show opens with a mimed version of "Relay" with live vocals that runs noticeably longer than the released single. Later they play the as yet unreleased "Long Live Rock."
1974, Genesis played at Eulachhalle, Winterthur, Switzerland.
1975, Led Zeppelin appeared at the Greensboro Coliseum, Greensboro, North Carolina. A total of 39 people were arrested, mostly on drug charges.
1977, Gwen Dickey, former backing band for The Temptations, went to number one on the US singles chart as Rose Royce with "Car Wash." It was a number nine hit in the UK.
1977, Pink Floyd appeared at Deutschlandhalle, West Berlin, Germany.
1977, Aerosmith played at Gunma Sports Center, Maebashi, Japan.
1978, Rush performed at Veterans Memorial Coliseum, Madison, Wisconsin.
1979, 16-year-old Brenda Spencer killed two people and wounded nine others when she fired from her house across the street onto the entrance of San Diego's Grover Cleveland Elementary School. Spencer fired the shot's from a .22-caliber rifle her father had given her for Christmas. When asked why she did it, she answered "I don't like Mondays." Bob Geldorf of The Boomtown Rats went on to write and recorded a song based on the event.
1980, Rush played at Boutwell Memorial Auditorium, Birmingham, Alabama.
1981, Bruce Springsteen appeared at the Hilton Coliseum, Ames, Iowa.
1982, ZZ Top performed at Stabler Arena, Bethlehem, Pennsylvania.
1983, Australian group Men At Work went to number one on the British and American singles and album charts simultaneously with "Down Under" and Business As Usual. The last artist to achieve this was Rod Stewart in 1971.
1984, Blue Oyster Cult played at Hydepark Circus, Osnabrück, Germany.
1986, Pete Townshend performed at Gala du Midem, Cannes, France.
1992, American blues singer and guitarist Willie Dixon died of heart failure. He wrote the classic songs "You Shook Me," "I Can't Quit You Baby," "Hoochie Coochie Man," "I Just Want to Make Love to You," and "Little Red Rooster." Dixon was a major influence on The Rolling Stones, Cream, The Yardbirds and Led Zeppelin.
1996, George Michael had the UK No.1 single with "Jesus To A Child." It was the singer's sixth UK chart topper as a solo artist and the first single from his come-back album Older,  delivered after lengthy litigation with his record company.
2006, Arctic Monkeys went to number one on the UK album chart with their debut album Whatever People Say I Am That's What I'm Not. The Sheffield-based bands album became the fastest-selling debut in chart history after shifting more than 360,000 copies in its first week of release.
2009, Singer-songwriter John Martyn died in the hospital in Ireland at the age of 60. The folk, blues and funk artist was widely regarded as one of the most soulful and innovative singer-songwriters of his generation and had been cited as an influence by artists as varied as U2, Portishead and Eric Clapton
Born on January 29: James Jamerson, bassist, The Funk Brothers, Motown (1938); Andrew Loog Oldham, Stones manger (1944); Tommy Ramone (1952); Luiz Perez, Los Lobos (1953); Rob Manzoli, singer, Right Said Fred (1954); Roddy Frame, guitarist, singer, Aztec Camera (1964)
Get more Today in Rock History
About Post Author