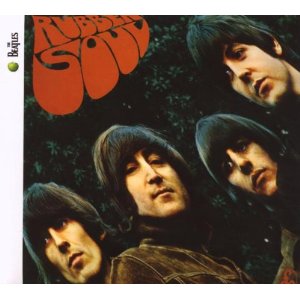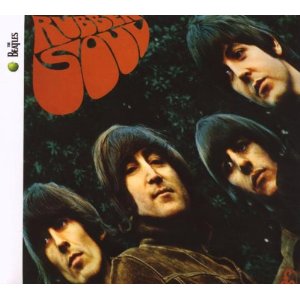 1966, The Beatles started a six week run at number one on the album chart with Rubber Soul, the group's seventh chart topper, which went on to spend 56 weeks on the chart. The group also started a three week run at number one on the singles chart with "We Can Work It Out" the group's 11th number one single.
1966, ABC broadcasts the last ever episode of pop music program Shindig! The Kinks and the Who see off the twice-weekly show in explosive fashion.
1967, Jimi Hendrix performed at the Mojo Club in Sheffield, South Yorkshire, England.
1968, David Gilmour rehearsed for the first time with Pink Floyd prior to recording and touring commitments.
1968, The Who appear at Silver Blades Ice Rink in Bristol, England. Twelve months before, the band had sold out the Locarno Ballroom next door. This time, however, their British popularity has sunk to such a degree that the much smaller ice rink is only two-thirds full.
1969, Mick Jagger and Keith Richards were both barred from an exclusive hotel for wearing "op art" pants and nothing else. They were both asked to leave the Hotel Crillen in Lima, Peru after refusing to change clothes.
1970, Led Zeppelin appeared at Colston Hall in Bristol, England.

1971, Black Sabbath played at Town Hall in Birmingham, West Midlands, England.
1971, Yes played at Stadsschouwburg in Eindhoven, the Netherlands.
1972, The New Seekers were at number one on the singles chart with "I'd Like To Teach The World To Sing, (in Perfect Harmony"). The song started as a Coca Cola TV ad. It originally included the line, "I'd like to buy the world a Coke."
1973, Yoko Ono releases Approximately Infinite Universe, a double album whose highlights include songs like "I Felt Like Smashing My Face in a Clear Glass Window." Ono explains she felt she should make a double LP because "if George Harrison can put out a triple album, then I can put out a double album."
1974, KISS is signed to its first recording contract. KISS drum up some press by performing a "dress rehearsal" shortly after signing to Casablanca Records and honing their circus/glam/carnival style image. Rolling Stone's reporter says, "The group plays very heavy, loud and ultimately monotonous rock in the Black Sabbath tradition. … A sure crowd-pleaser. The crowds of kiddies, that is."
1975, Tickets for three Led Zeppelin concerts at Madison Square Garden go on sale. The box office has to call on other ticket outlets to help cope with demand and sells out their 60,000 tickets in four hours.
1976, The Allman Brothers Band performed at the Convention Center in Fort Worth, Texas.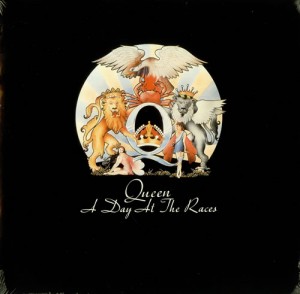 1977, Queen went to number one on the album chart with A Day At The Races.
1979, Canadian rock band Rush were named the country's official Ambassadors Of Music by the Canadian government.
1983, ZZ Top appeared at the Riverside Centroplex, Baton Rouge, Louisiana.
1991, Steve Clark guitarist with Def Leppard, was found dead at his Chelsea flat by his girlfriend, after a night of heavy alcohol consumption combined with prescription drugs. The autopsy revealed he had died from an overdose of codeine and had Valium, morphine and a blood alcohol level of .30, three times the British legal driving limit.
1994, Jamaican reggae/rap (ragga) duo Chaka Demus and Pliers were at number one in the UK with their version of "Twist And Shout." The song was originally recorded by the Top Notes, and produced by Phil Spector in 1961, and then covered by The Isley Brothers. It was also covered by The Beatles on their first album Please Please Me.
2006, The Strokes went to number one on the UK chart with First Impressions Of Earth the band's third album and first chart topper.
2016, American blues and soul singer Otis Clay died aged 73. Clay, who started in gospel music, scored R&B hits in the late 60's and 70's. His biggest hit was a cover of version of the Sir Douglas Quintet song, "She's About A Mover," which reached number 97 on the pop charts.
2016, David Bowie released his twenty-fifth and final studio album, Blackstar, coinciding with his 69th birthday and two days before his death. It became his first and only album to reach number one on the Billboard 200 album chart in the US.
Born on January 8: Elvis Presley (1935); Shirley Bassey, singer (1937); Lee Jackson, The Nice (1943); Robbie Kreiger, The Doors (1946);  David Bowie (1947); Paul Hester, drums, Crowded House (1959); Dave Weckl, American drummer (1960); R. Kelly, singer, writer, producer (1969)
Link to Today in Rock History archive.
About Post Author