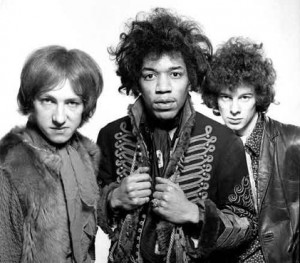 1967, The Jimi Hendrix Experience played at the Bromel Club, Bromley, England. It was the first of what would be over 240 gigs in 1967, including many dates with two shows per night.
1967, The Doors released their self-titled debut album The Doors. Unique packaging of the album included each band member's bio.
1968, The University of California, Los Angeles announced that students taking music degrees would have to study the music of The Rolling Stones, saying they had made such an important contribution to modern music.
1970, Chauffeur Neil Boland was accidentally killed when The Who's drummer Keith Moon ran over him. Moon was trying to escape from a Gang of skinheads after a fight broke out at a pub in Hatfield, England. Moon had never passed his driving test.
1970, The Beatles, minus John Lennon, re-record vocals and a new guitar solo on the Paul McCartney song "Let It Be" at Studio Two, EMI Studios, London. This session will be the final studio appearance for The Beatles, as a group. The final date that all four of The Beatles were in the studio together was August 20, 1969.
1971, Soft Machine performed at Fairfield Hall, Croydon, England.

1971,  At London's Abbey Road studios, Pink Floyd begin sessions for Meddle, the follow-up to their 1970 album Atom Heart Mother. The same month director Stanley Kubrick asks the band if he can use Atom Heart Mother as the soundtrack for his movie A Clockwork Orange. The band say no.
1973, Roxy Music appeared at My Mother's Place, Washington, DC.
1973, Rolling Stone magazine announces that The Allman Brothers Band has hired Lamar Williams as the replacement for Berry Oakley, who died in a motorcycle crash in 1972.
1974, Bruce Springsteen played the first of a three night run at Joes' Place in Cambridge Massachusetts. Supported by Peter Johnson & The Manic Depressives. On the ticket it stated: Because of the energy crisis all our outside lights except for one will be shut off.
1975, Elton John started a two week run at number one on the singles chart with his cover of The Beatles "Lucy In The Sky With Diamonds." It was his third US chart topper, and featured John Lennon on guitar.
1976, Blue Oyster Cult appeared at the Capital Centre, Landover, Maryland.
1977, The Sex Pistols shocked passengers and airline staff at Heathrow Airport when they spat and vomited boarding a plane to Amsterdam.
1978, Rush performed at Veterans Memorial Auditorium, Columbus, Ohio.
1980, ZZ Top played at the Henry B. Gonzalez Convention Center, San Antonio, Texas.
1981, The Allman Brothers Band appeared at the Capitol Theater, Passaic, New Jersey.
1983, Aerosmith performed at the Neal S. Blasidell Center Arena, Honolulu, Hawaii.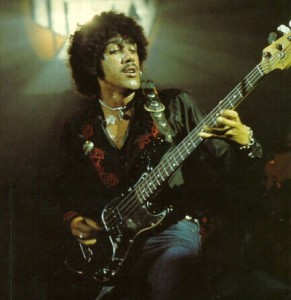 1986, Irish singer, songwriter and bassist Phil Lynott of Thin Lizzy died of heart failure and pneumonia due to septicemia after being in a coma for eight days, following a drug overdose on December 25th.  A life-size bronze statue of Phil Lynott was unveiled on Harry Street in Dublin in 2005.
2005, The owner of a recording studio where Eminem recorded his Slim Shady LP was found shot dead. AJ Abdallah, who was 36, was discovered by a business colleague at the Detroit studio, it was thought he had been dead for at least two days. Police suggested that a robbery may also have taken place. Mr. Abdallah had lived in a apartment above the studio on Eight Mile Road, the Detroit street which inspired the title of Eminem's 2002 film 8 Mile.
2006, The house where Johnny Cash lived for thirty-five years was bought by Bee Gees singer Barry Gibb. The rustic house near Nashville, Tennessee went on the market in June 2005 with an asking price of $2.9 million. Gibb said he planned to preserve the house to honor the Cash memory. Unfortunately, in April 2007, the house burned to the ground. Gibb was having the house renovated when a flammable spray sealer caused fire to break out during construction.
2008, Beyonce won a long-running legal wrangle over claims her hit song "Baby Boy" infringed the copyright of another artist's work. The appeals court in Houston, Texas upheld a 2006 decision which dismissed musician Jennifer Armour's claims that its lyrics were based on her work.  Armour claimed she had sent  "I Got A Little Bit Of Love For You" to Beyonce's manager and record company in early 2003.
2011, Scottish singer songwriter Gerry Rafferty died aged 63 after a long illness. Rafferty had been a member of Stealers Wheel, who had the 1973 US number three and UK number eight single "Stuck In The Middle With You" and had the solo 1978 UK number three and US number two single "Baker Street."
Born on January 4: John McLaughlin, the Graham Bond Organisation, Alexis Korner, Mahavishnu Orchestra (1942); Bernard Sumner, guitar, vocals, Warsaw, Joy Division (1956);  Nels Cline, guitar, Wilco (1956); Michael Stipe, R.E.M. (1960); Martin Mcaloon, bass, Prefab Sprout (1962); Robin Guthrie, guitar, keyboards, programming, Cocteau Twins (1962); Till Lindemann poet,  vocalist, Rammstein (1962); Beth Gibbons, vocals, Portishead (1965); Cait O'Riordan, bass, The Pogues (1965); Ben Darvill, harmonica, Crash Test Dummies (1967)
Link to Today in Rock History archive.
About Post Author