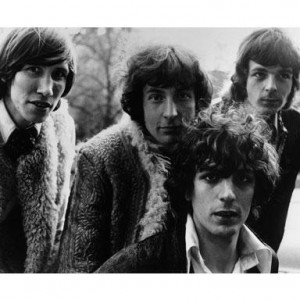 1966,  Pink Floyd played the first of of 11 gigs at The Marquee Club. They had appeared there earlier in the year, but only as a support act.
1967, The Jimi Hendrix Experience, Pink Floyd, The Who, Keith West and Tomorrow, Eric Burdon & The Animals, 1984 (featuring future Queen guitarist Brian May) and Soft Machine all appeared at The Olympia, London at an all night festival Christmas On Earth Continued. Throughout their part of the  concert, Floyd singer Syd Barrett simply gives the audience a frozen stare.
1969, During their stay in Canada, John Lennon and Yoko Ono meet with Prime Minister Pierre Trudeau and discuss drug abuse with John Munro, the Minister of Health.
1970, Yes plays at the Music Hall, Shewsbury, England.
1971, Hawkwind appears at St.Thomas Hall, Canterbury, England.
1972, Led Zeppelin performs at London's Alexandra Palace. Melody Maker describes the Zep as "about as perfect a band as you could hope to hear."
1972, Blue Oyster Cult appears at Ford Auditorium in Detroit, Michigan.

1973, Elton John started a two-week run at number one on the UK album chart with Goodbye Yellow Brick Road, it also had a eight week run atop the US charts. The album contains the Marilyn Monroe tribute "Candle in the Wind".
1975, The Who plays at the Hammersmith Odeon in London.
1977, Aerosmith performs at the Capital Centre, Landover, Maryland.
1978, The Who announce that Kenny Jones from The Faces will serve as a replacement for their late drummer Keith Moon.
1978, The Grateful Dead perform at the Dallas County Convention Center Arena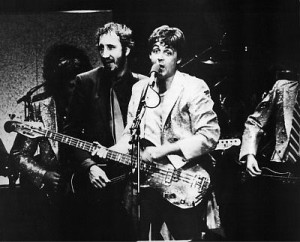 1979, Paul McCartney holds the first of three concerts for Kampuchea at London's Hammersmith Odeon to benefit relief efforts in the war-torn country. The Clash, Elvis Costello, the Who and Rockpile appear on the bill.
1979, Rupert Holmes started a two week run at number one on the US singles chart with "Escape (The Pina Colada Song.") His only US number one solo hit, a number 23 hit in the UK.
1981, At a rock & roll memorabilia auction in London, a stage suit worn by John Lennon sold for $2,300 (£1,437.50,) a letter from Paul McCartney to a fan sold for $2,200 (£1,375,) and a Perspex sculpture of John & Yoko was bought by singer Kate Bush for $4,200 (£2,625.)
1984, Madonna started a six-week run at number one in the US charts with "Like A Virgin," her first US chart topper. Produced by Nile Rodgers, family groups sought to ban the song as they believed that the song promoted sex without marriage.
1988, The Smiths played their farewell gig at Wolverhampton Civic Hall, (without guitarist Johnny Marr). To gain entrance to the gig fans had to wear a Smiths or Morrissey T- shirt.
2002, Former Clash singer and guitarist Joe Strummer died of a suspected heart attack. He was 50.
2003, The annual list of all-time music greats by the Guinness book of hit singles was again topped by Elvis Presley. The list based on the number of weeks spent on the UK singles chart looked like this; 1. Elvis Presley (1193) 2. Cliff Richard (1152,) 3. The Shadows (771,) 4. Elton John (623,) 5. Madonna (606,) 6. Diana Ross (560,) 7. Michael Jackson (509,) 8. Rod Stewart (477,) 9. Beatles (456,) and 10. David Bowie (452.)
2006, American songwriter Dennis Linde died aged 63 from a rare lung disease. Linde wrote one of Elvis Presley's last major hits, "Burning Love," and also wrote "Goodbye Earl" for the Dixie Chicks, and "Callin' Baton Rouge" for Garth Brooks.
2008, A cassette tape of a drunk John Lennon recording a cover version of a rock 'n' roll song sold at auction in Los Angeles for $30,000 (£20,200.) The six-minute recording, made in autumn 1973, is of Lennon performing Lloyd Price's "Just Because." Lyrics" improvised by "a drunk Lennon" include "just a little cocaine will set me right," and, "I wanna take all them new singers, Carol and the other one with the nipples, I wanna take 'em and hold 'em tight."
2010, The Abbey Road zebra crossing in north London, made famous after appearing on a Beatles album cover was given Grade II listed status. The crossing, the first of its kind to be listed, was being recognised for its "cultural and historical importance" following advice from English Heritage. The Beatles were photographed on Abbey Road in Ian Macmillan's iconic cover shot for the 1969 album Abbey Road.
Born on December 22: Barry Jenkins, drums, The Animals (1944); Rick Nielsen, Cheap Trick (1946); Robin and Maurice Gibb (1949);  Frank Gambale,  guitarist, songwriter, and producer, Chick Corea Elektric Band, Return to Forever (1958); Luther Campbell, 2 Live Crew (1960); Richard James Edwards, guitar, vocals, Manic Street Preachers (1968)
Link to Today in Rock History archive
About Post Author