WITHIN SILENCE RELEASES MUSIC VIDEO FOR NEW CHRISTMAS SINGLE "FLAME OF PEACE"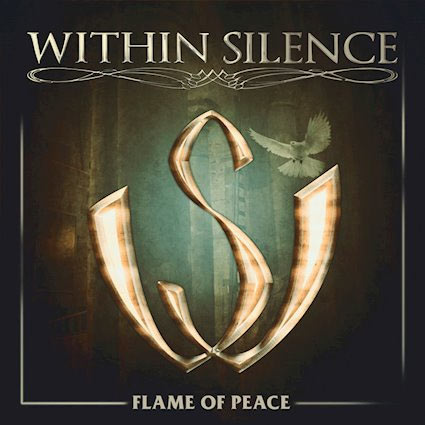 NEWS SOURCE: Ulterium Records
December 9, 2022
The melodic power metal band WITHIN SILENCE just released a music video for "Flame of Peace", their brand new Christmas single. The single is available on all digital platforms.
Richard Germanus of Within Silence comments:
"We decided to record a Christmas single this year as we wanted to give you all something uplifting and hopeful in these uncertain times. The melodies of the song inspired me to write lyrics speaking about peace during the Christmas time. Are you one of the fortunate people who can enjoy Christmas in peace? This should be the time of joy and happiness and it's so sad that while some of us enjoy Christmas Eve with our loved ones, there are people struggling and maybe even forget about Christmas. It's not only about this day but what is a better time for peace than "the time of peace"? Everyone should have the right to live in peace, everywhere. Let's think about those in need this Christmas and light a candle and pray for them."
Within Silence is a melodic power metal band from Slovakia with two albums under their belts: "Gallery of Life" (2015) and "Return from the Shadows" (2017), both of them was released via the Swedish label Ulterium Records. The band have played many festivals in Slovakia and around Europe, and have joined Theocracy (US) on their European tour in 2016 and Sleeping Romance (IT) on their European tour in 2018. Within Silence are currently in the studio working on their third album, to be released in 2023.
Within Silence line-up:
Martin Klein – Vocals
Richard Germanus – Guitars
Majo Gonda – Guitars
Viktor Varga – Bass
Peter Pleva – Drums
Within Silence online
Ulterium Records online
###

About Post Author