It's Always Sunny in Philadelphia principals Rob McElhenney, Glenn Howerton, and Charlie Day have worked with some of the biggest stars in Hollywood, so they are at least generally familiar with how some fans react in the presence of celebrity. Even so, they were hardly expecting the over-the-top audience response from the first live performances of their The Always Sunny Podcast over the past few days.
Last Saturday at the Louisville festival Bourbon & Beyond, McElhenney, Howerton and Day were received as nothing less than rock gods by 3,000 fans crammed into a tent normally used for bluegrass performances. Underwear was thrown on stage, along with a random assortment of other clothing ("The problem with woke culture is we ask for underwear and bras and we get sports jackets," McElhenney joked before donning an ill-fitting beige blazer). Women sobbed with joy in the front row. Day sat at a piano and played bits of in-show classics like "Marry Me" and "The Dayman" from the 2008 The Nightman Cometh episode. Fans in Always Sunny-referencing costumes elbowed their way up to the front to be breathalyzed after tasting the new Sunny-branded Irish whiskey, Four Walls, which also had a major presence at the festival.
It was pure, utter, joyful chaos, with Sunny producer/writer Megan Ganz gamely trying to preserve some semblance of order for a program normally comprised of unscripted, conversational episode recaps taped in a real podcast studio. (The self-produced Always Sunny Podcast averages an eye-popping 2 million combined viewers/listeners across Spotify, YouTube and Simplecast — metrics that put it in the top 1% of all podcasts.)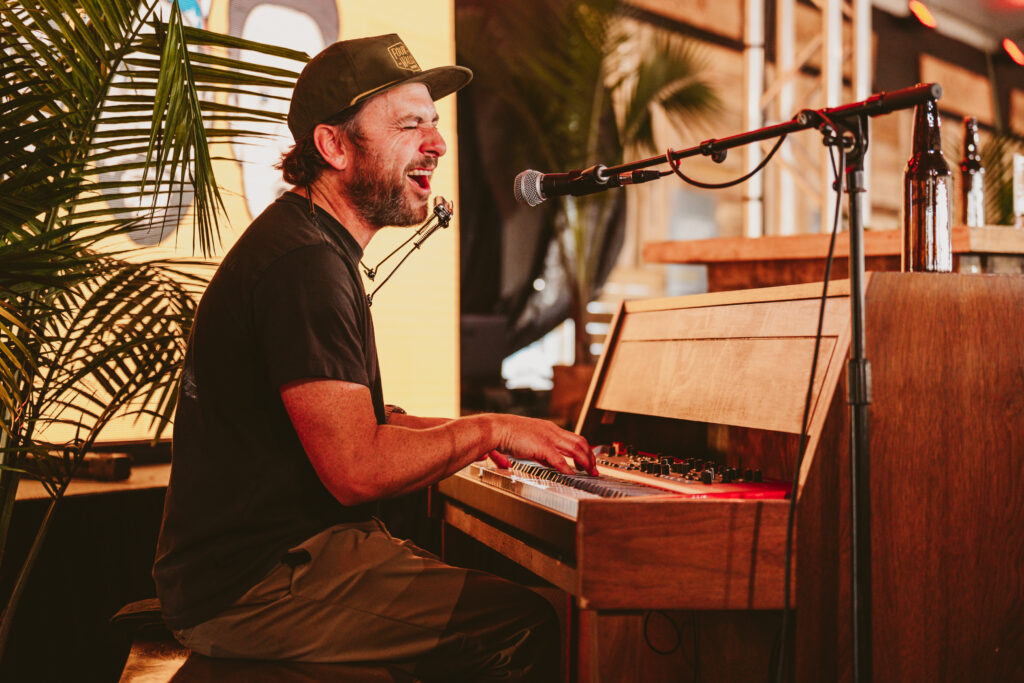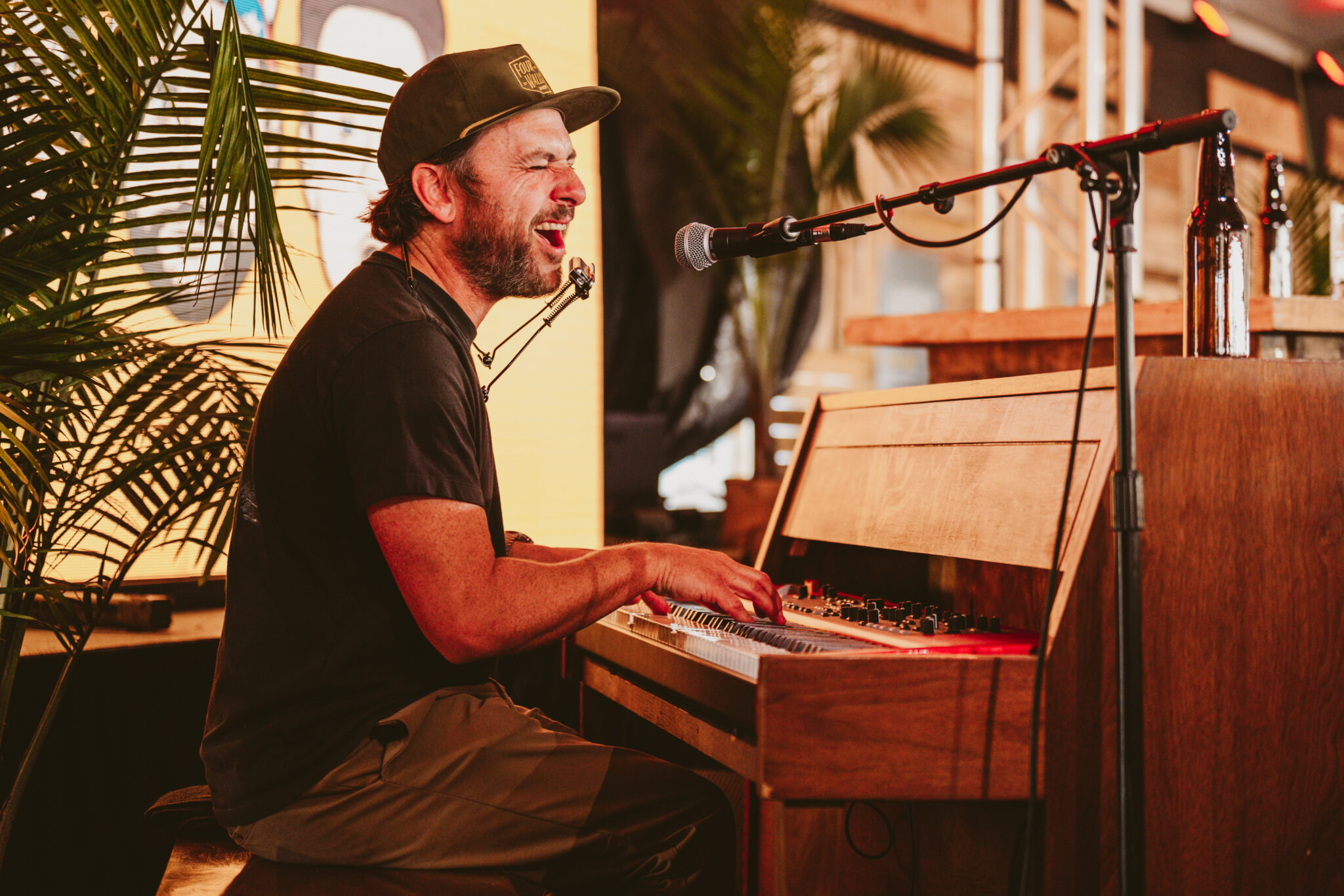 "What the fuck are we doing? What is this?" Howerton asked the crowd without a hint of irony. It's a question they were still trying to answer two days later after their sold-out performances at the Met in Philadelphia, which moved 6,400 tickets and sold so much merchandise that the line was wrapped around the interior of building to its top floor. How do you reconstitute the longest-running live-action comedy series in television history (15 seasons and counting) into something live audiences can see and feel? Should you even try?
"This whole thing was proof of concept," Howerton told SPIN over whiskey, beers and cheesesteaks following the second Philadelphia show on Monday. "To some degree, we were winging it. We're trying to figure out, does this work? Is this a thing?" Added Day, "Louisville was madness. It caught us off guard a little bit. We'll have to cut it together to see if we can even air it."
At the Met shows, McElhenney, Howerton and Day walked onstage to the City of Brotherly love-appropriate sounds of Boyz II Men's "Motownphilly" and built the flow around screenings of and reminiscences about parts one and two of the season four episode Mac and Charlie Die. They created interactive moments dovetailing with plot points, such as installing a fake glory hole in a door resembling that of the Paddy's Pub office and inviting audience members onto the stage to see what might happen if they got too close. Ganz also played hilarious mock FaceTime calls from actors Geoffrey Owens (reprising his Sunny roles as both a Donovan McNabb and Tiger Woods impersonator) and Keir O'Donnell (referencing his character Jan's kinky European sex parties).
The real Don Cheadle appeared on video at the end of the Monday show, paying off a years-old joke in which Owens once claimed to be him. Howerton earnestly wondered aloud who determines whether the advertised flavor of dog and cat food actually tastes like that ingredient, and McElhenney got sentimental when recalling how so many Philly locals put up Christmas decorations in the middle of July when Always Sunny filmed a holiday episode in town. The shows ended with McElhenney and Howerton firing merch into the audience with powerful t-shirt guns while Day pounded out Sunny tunes on the piano. By then, the venue floor was soaked in beer, and dudes in Philadelphia Eagles jerseys were high-fiving one another as if McNabb had just thrown a game-winning touchdown pass (the Eagles were playing at the same time as the taping, and thankfully beat the Minnesota Vikings 24-7. The crowd was kept abreast of the action courtesy of a "touchdown Eagles" stinger that played in real time).
McElhenney, Howerton and Day's only prior in-person extensions of Always Sunny were in 2009, when they did a short tour to perform the in-episode musical from The Nightman Cometh. Said McElhenney of how that process revealed the true level of Sunny fandom out in the world, "It was before social media, so you had no actual relationship with the fans. It was simply anecdotal, like when you'd meet people in the street." Added Howerton, "Everybody was singing along with us at that first L.A. show at the Troubadour. It was the very first time we were like, Oh my god! We might have struck a nerve."
Longtime Kings of Leon manager Andy Mendelsohn began working with the trio last year and encouraged them to brainstorm what a live show could look like. With lucrative offers to do a proper podcast tour flooding in, McElhenney, Howerton and Day are now focused on how to put on the best version of whatever it is that they're doing. No matter what happens, they're committed to keeping the focus on the natural interplay between themselves — three best friends talking off-the-cuff about comedy, creativity and whatever else is on their minds.
"I guess it's a new medium in a way, right?," Day said. "It's not stand-up comedy. It's not a play. It's not a rock show. So what is it? We're finding that out as we go. It's a wonderful opportunity to entertain." "The past few days have been undeniably fun, but they have to be good too," Howerton concurred. "In an ideal world, the podcast is interesting because you're watching people whose show you like and you see their real-life interactions. It's not that dissimilar to conversations we have when we're not mic'ed or on camera. That thing I did about cat food and dog food wasn't a bit. That's the kind of thing I'd bring up to the guys, like, who is actually tasting this stuff?"
For McElhenney, who can currently be seen opposite Ryan Reynolds in the soccer-themed Hulu series Welcome to Wrexham, any excuse to be creative with Howerton and Day is worth pursuing, especially when early live show audiences are responding so positively. "I appreciate every moment spending time with these guys … just hanging out, talking," he said. "If that's where the next 10 years end up, I'm in. I can't imagine a better life."
About Post Author