JOSH BALDWIN RELEASES "I SEE THE LIGHT" FROM UPCOMING ALBUM

"WHERE THE GLORY IS" OUT OCTOBER 21ST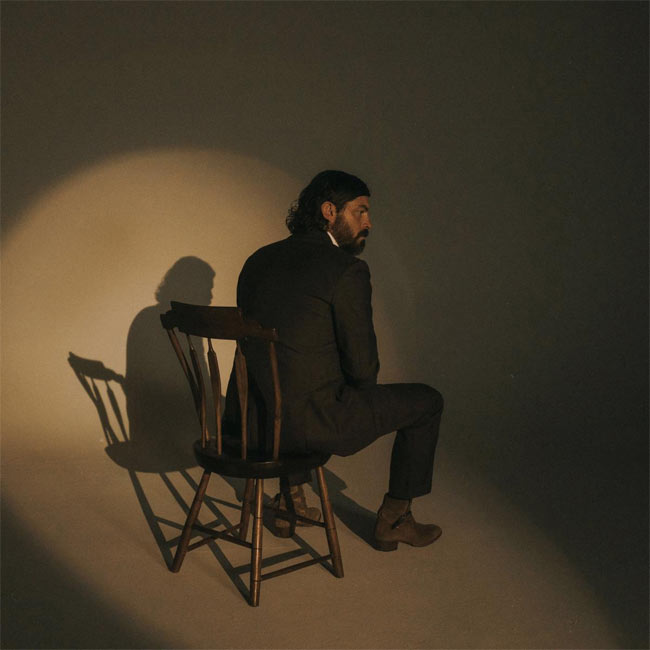 NEWS SOURCE: PFA Media
September 2, 2022
Today, Bethel Music artist and gold selling singer-songwriter Josh Baldwin has released a second single from his much anticipated fifth studio album, Where the Glory Is, which will be released October 21st. The new single, "I See The Light," is a reminder that once you lay aside your old self to find the Lord, you are given a second chance to see things in a new light. Where The Glory Is is a reflection of Baldwin's current journey with the Lord and draws inspiration from old worship albums that he discovered in his 20's which felt deeply personal to the worship leader and the songwriter who wrote them. Listen to "I See The Light" HERE and pre-order Where the Glory Is HERE.
""I See the Light" is a song I started writing 5 or 6 years ago with my friend Bobby Strand," shares Baldwin. "We had this visual of a guy looking into a grave and what he sees is his old self before Christ and the whole song just came from that. We wanted to write something that spoke of leaving our old selves behind and taking up that cross for Jesus. Our ability to do that is only through seeing the light of Christ and the hope through Him and his mercies which are renewed each morning."
This Fall, Baldwin will join Mac Powell on tour for acoustic nights of hits, stories, and faith. The tour begins on October 25th in Jonesboro, AR and will make stops in cities such as Birmingham, Marietta, Somerset, and Roanoke before wrapping on November 20th in Lexington, KY. Tickets are now on sale HERE.
Josh Baldwin is a songwriter and worship leader who joined the Bethel Music Collective in 2014. Josh is known for his songs "Praises", featured on Bethel Music's Have it All, "You Deserve It All", from his solo project Rivers, and "Stand in Your Love", a song featured on Bethel Music's album VICTORY (2019), reached #2 on Christian Billboard charts. As a worship leader, Josh enjoys creating space for people to feel seen, encouraged, and invited into intimacy with God. Josh lives with his wife Sheila and their two children in Nashville, TN, and continues to tour domestically and internationally.
Connect with Josh Baldwin:
Website // Instagram // Facebook // YouTube
About Bethel Music
Bethel Music is a community of worshipers pursuing the presence of God and capturing fresh expressions of worship out of Redding, California. Bethel Music has grown from being a local church music ministry to a global outreach made up of a collective of songwriters, artists and musicians. Jenn Johnson, President of Bethel Music, co-founded the collective along with her husband Brian Johnson in 2001. Together Brian and Jenn raise up worshipers who take hold of their true identity and pursue intimacy with God above all else.
Bethel Music has released 15 corporate worship albums, each carrying a unique theme and expression of worship to inspire and unite the global church. The label has been nominated for 14 Dove Awards in 2019 alone, and awarded eight Dove Awards as a whole. Over the years they have contributed to multiple GRAMMY Nominations including Cory Asbury's "Reckless Love" in 2017 and Dante Bowe's "Voice of God" and "joyful" in 2022. "Reckless Love" also garnered an ASCAP Christian Award for "Song of the Year." In addition, the music label was awarded three other ASCAP Christian Awards including "Raise A Hallelujah" from their latest album VICTORY which reached Christian Radio's #1 single of the year, and "Stand in Your Love" reaching #2 on Billboard Christian radio charts. As a youthful label of 13 years, Bethel Music has broken records, ranking in CCLI's top 25 songs for several consecutive years. "This Is Amazing Grace" has ranked in the top 25 since 2014, "No Longer Slaves" since 2015, "The Lion and the Lamb" since 2016, "Reckless Love" appeared in the top 10 since 2018, with "Living Hope" following closely since 2018, and "Goodness to God" landing at No. 1 for most of 2021and off and on for 2022. Hitting its stride over the last year, Bethel Music has continually ranked at #6 in the top 10 radio market share.
Connect with Bethel Music:
###

About Post Author