iNTELLECT's 2021 Acclaimed Single "New Kung Fu" Gets Remixed By Yasad One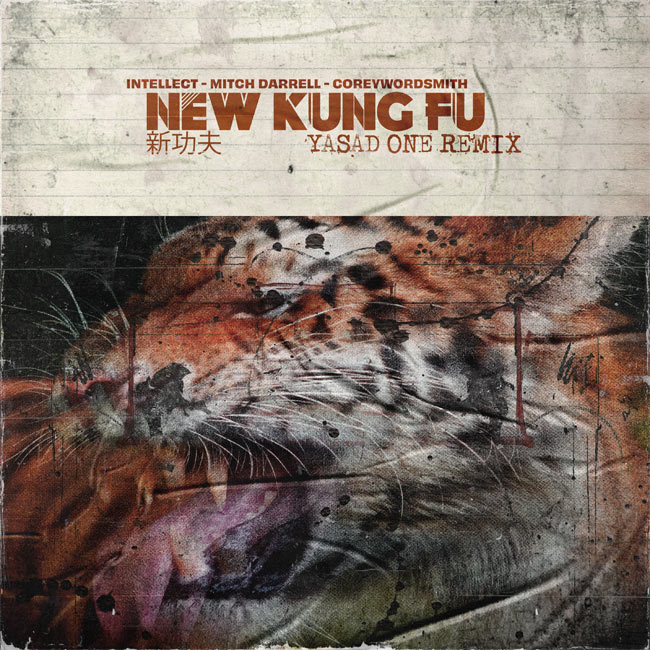 NEWS SOURCE: Five Twenty Collective
August 27, 2022
Toledo, OH – In the dojo of hip hop, emcees engage in lyrical sparring sessions to not only develop their skillsets but to showcase their abilities to all challengers. It is the drive of competition that is rooted deep within the music's foundation. At certain moments in time, there emerge individuals destined to change the hip hop landscape and bring about a New Kung Fu of sorts. For Ohio's iNTELLECT, a combination of steadfastness and Gospel-centric focus continues to shift the culture.
In 2021, iNTELLECT collaborated with fellow CHH artists Mitch Darrell and coreywordsmith to drop the acclaimed single New Kung Fu. The classic boom bap hits listeners like a roundhouse kick to the face. The elite bars and punches caught the attention of producer Yasad One who connected with iNTELLECT, coming with a proposal to remix the record.
On August 19, 2022, the New Kung Fu [Yasad One Remix] released across digital music retailers.
With heavy drums and a dusty vocal sample, Yasad One gives his spin on New Kung Fu. From the beginning, the banging drums and rough vocal vibe perfectly with the rhymes of iNTELLECT, Mitch Darrell, and coreywordsmith. If you're looking for something that is gritty with an east coast feel, this is it!
Follow iNTELLECT: Instagram | Facebook | Linktree
Song Details
Title: New Kung Fu [Yasad One Remix]
Artist: iNTELLECT
Release Date: August 19, 2022
Producer: Yasad One
Engineering: iNTELLECT
Features: Mitch Darrell, coreywordsmith
About iNTELLECT
With a distinct flow, iNTELLECT has used his gift to spread the message of salvation through faith in Jesus Christ to areas throughout the Midwest. Drawing his inspiration from the Gospel and life experience, iNTELLECT combines biblically sound doctrine with hip hop beats. "Being that I grew up in a home with a Christian mother and an alcoholic father, my mother has been one of the most influential persons in my life. I watched how she constantly prayed for my father (who eventually came to salvation before his death) and I became a firsthand witness on how faith and prayer can change the direst of situations. I watched how she studied the Word of God and how she passionately lived the Christian life while I was growing up. Even though at times I had strayed away from the path, she always told me that God had a plan for my life. Her influence has helped me see the importance of not only living a life of integrity but also to present myself to God as one approved, a worker who does not need to be ashamed and who correctly handles the word of truth (2 Tim. 2:15)." Music and the Message have always been a passion for iNTELLECT. "I've always loved hip hop music; the beats, the lyrics, the whole nine. But at the end of the day, if it's not God-inspired, it's powerless." And recognizing the call to share his faith, iNTELLECT continues to use his talents and gifts to reach a lost generation.
###

About Post Author