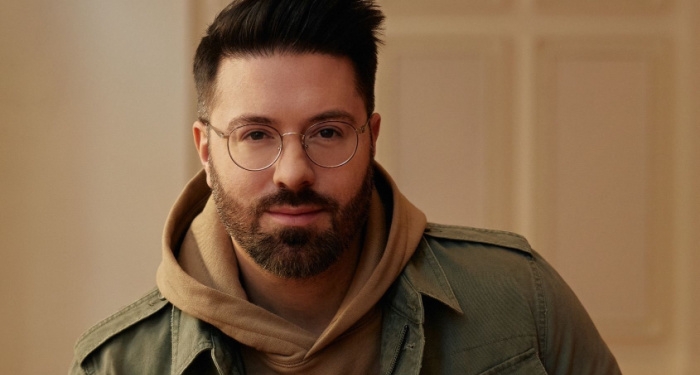 Today, the three-time GRAMMY nominee Danny Gokey released his new studio album, Jesus People, available here. Leading up to this release, Gokey has been releasing songs and music videos from the album showcasing his musical diversity and eclectic style. Throughout the project, Gokey's songs touch on love, gratitude, and truth.
"I believe there is something musically and inspirationally for everyone on this album – it's full of hope and encouragement that I think we can all use right now," Danny Gokey shares. "For the most part, my music represents how I grew up and the culture of the United States – our melting pot. Growing up, I listened to Christian music, gospel music, country music, hip hop music, and Spanish music. It was all a smorgasbord. If anyone knows me, they know I love diversity and differences – and now more than ever we need to come together despite our differences. On this new album, musically I got to explore some new things and cross some genre borders. I'm excited for listeners to hear the collaborations with the special guests featured on the project, including Gospel, Latin, and even a little rap."
Gokey is hosting a West Coast Album Release Party this weekend in California, celebrating the new album's release. Next week he will return to his roots for an album release show on August 25 in Saint Paul, MN, and a hometown show on August 26 in Wisconsin. Details for all of these shows can be found on his website. He will also be having a Livestream event for those that can't make it to a show in-person this week on Sunday, August 22 at 7 pm CT on his Facebook and YouTube pages.
Jesus People includes the current radio single "Stand In Faith," which is now Top 30 and climbing. The single's weekly streaming continues to increase week over week and gaining traction from the recently released official music video. He also debuted videos for "Do For Love (feat. Angie Rose)," "Agradecido," and "He Believes In You" this summer. The videos from Jesus People already have combined views of more than 9M thus far. Today the lyric video for "Make A Difference" released, and it's available here.
Fans will be able to see Gokey on tour with his headlining Stand In Faith tour featuring special guest Colton Dixon and produced by Transparent Productions. Go to DannyGokey.com for a complete list of tour dates and JesusPeople.DannyGokey.com for exclusive merchandise.