COBY JAMES' FIRST AC SINGLE
"BRAND NEW" BREAKS INTO RADIO'S TOP 25
K-Love Premieres "Brand New" Music Video
Second EP, "Mixtape, Side B," Available Everywhere Now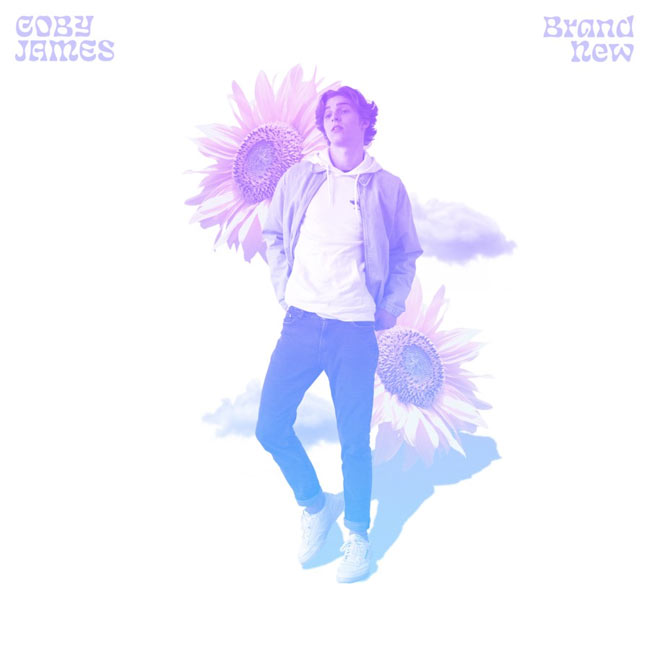 NEWS SOURCE: Hoganson Media
August 9, 2021
Chart-topping singer, songwriter and guitarist Coby James released his first-ever AC radio single, "Brand New," last month from Centricity Music. Available now at digital retail and streaming outlets everywhere, the song is currently No. 23 on the Billboard National Christian Airplay chart and continues to climb.
Already notching a No. 1 song on Billboard's Christian Hot AC/CHR chart as a contributing writer on Courtnie Ramirez's track, "Who We Are," and co-writing his own Top 5 hit, "Born Ready," James shares a brash statement of belief in "Brand New" alongside his smooth falsetto that slides effortlessly over a sonic landscape with bright horns, celebratory gang vocals and an unmistakable R&B groove.
The music video for "Brand New" premieres today at www.klove.com as stations across the nation play the single, including K-Love Radio Network, The Joy FM (Atlanta/Tampa/Springfield), KCMS Spirit 105.3 (Seattle), KAXL (Bakersfield, CA), WHPZ The Pulse (South Bend, IN), WCSG (Grand Rapids, MI), WJTL (Lancaster, PA), WDJC (Birmingham), KXOJ (Tulsa) and many more outlets.
As an accomplished, TigerBeat-featured 19-year-old musician, the Nashville transplant and North Carolina native shares more of his rare talent with the release of his second, self-produced EP, Mixtape, Side B. While his first EP, Mixtape, Side A, unveiled a set of pop jams earlier this year, James' follow-up that is available now shines a spotlight on his acoustic sensibilities rooted in his masterful guitar skills and penchant for storytelling.
"It's some of my favorite stuff that I've been wanting to release for a long time," he says of the new four-track recording. "All of these songs are stories and parts of my life that I'm really, really passionate about."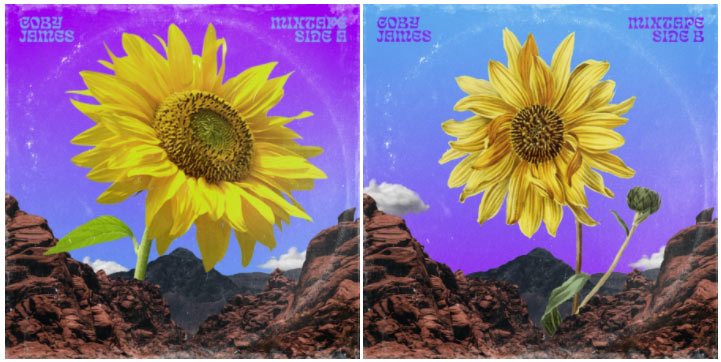 His second installment shines with stripped-back, personal musings and features his first recording of "3 Years," a fan-requested favorite written for his brother. Side B also includes coming-of-age track "Until I Met You," rest-inducing confession "In My Love" and romantic waltz "Try."
A third mixtape, due later this year, will showcase James' artsy, experimental side—the side that isn't afraid to tinker in the studio.
For all the latest Coby James touring, music and more news, visit: https://cobyjames.com, Facebook, Instagram, Twitter, YouTube, Spotify and Apple Music.
About Coby James:
Writing, producing and performing all of his own music, James assembles relatable moments, packaged in vibrant sonics, carefully curated from a wide range of artistic influences. As an artist, he is drawn to unorthodox modern pop beats. As a believer, he's led by his Christian values. As a guitarist, he's driven by a singular instrument, intent on honing his craft until he's every bit the expert. As a 19-year-old on the cusp of full-fledged adulthood, he's a thoughtful extrovert, who admittedly eats, sleeps and breathes music. He occasionally surfs, too, but even on days when he's lucky enough to catch a wave, he's writing. And his music is proof that his work ethic is unmatched. He writes every single day—that's what makes him happy. It's a habit he's been cultivating since songwriting lit a fire under him at 15.
About Centricity Music:
Centricity is an independent Christian music company based in Franklin, TN. Founded in 2005 with a commitment to artist development and stylistic diversity, its artist roster includes Andrew Peterson, Apollo LTD, Brandon Heath, Chris Renzema, Coby James, Cross Point Music, Jason Gray, Jonny Diaz, Jordan Feliz, Lauren Daigle, North Point Worship, Patrick Mayberry, PEABOD and Unspoken. Providing label and publishing services, Centricity is a family-owned organization, and they like it that way. The committed work of its staff and artists has yielded successes such as Grammy Awards, Billboard Awards, Dove Awards, K-Love Fan Awards, and multiple Gold and Platinum Albums and Singles. For more Information on Centricity Music, visit https://centricitymusic.com/.
###

For more info on Coby James, visit the JFH Artists Database.