Celtic Worship Tease Album with New Single August 6

Scottish band gear up towards first single release ahead of album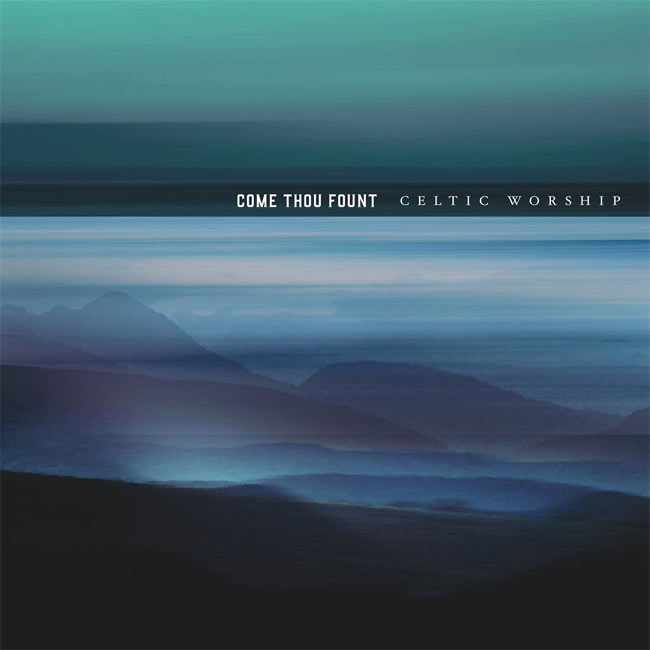 NEWS SOURCE: Integrity Music
August 5, 2021
Scottish folk worship band Celtic Worship release their first single 'Come Thou Fount' from highly anticipated new album 'Morningtide' coming in the autumn. With a unique approach to worship blending traditional and contemporary Christian music with their native sonorities, Celtic Worship are celebrating the multifaceted beauty of the Kingdom of God! As with many songs that Celtic Worship are drawn to, 'Come Thou Fount' is a traditional hymn, originally written in 1758 by Robert Robinson.
And I hope, by thy good pleasure, safely to arrive at home.
Jesus sought me when a stranger, wandering from the fold of God;
He to rescue me from danger, interposed his precious blood. 
The words beautifully remind us that God is the One who takes initiative; He sought us when we were still strangers, rescued us, and takes us to arrive at home. 'Come Thou Fount' paints a huge and wonderful picture. Celtic Worship put their stunning arrangement together quite instinctively, making use of both vocalists Steph Macleod and Naomi Stirrat, who deliver warmth and power in each verse. A beautiful instrumental melody is also weaved through by Mhairi Marwick on the fiddle and Scott Wood on bagpipes and whistle. The new Celtic Worship single is a striking taster of what is yet to come!
PRE SAVE
The music video for 'Come Thou Fount' shot in the iconic Glaswegian venue Barrowland premieres on Friday! Check out the trailer below & set a reminder to watch it.
WATCH TRAILER NOW
Celtic Worship is a collective of some of Scotland's most talented folk musicians who approach worship from a unique standpoint, blending traditional and contemporary Christian music with the sounds of their native roots. Initially coming together as a one-off band for an event in 2017, Celtic Worship have since become established trailblazers in the Celtic Christian sphere; revisiting old hymnal treasures and writing new Scottish ecclesial music marked by the sound of their cultural and historical context. The band is composed of musicians from many different backgrounds and styles, including Steph Macleod, Mhairi Marwick, Scott Wood, Gus Stirrat, Naomi Stirrat, Ifedade Thomas and Chris Amer. The amalgamation of these distinct musical personalities and range of genres crowned with the unifying love of God makes up the standout sound marked by fellowship revealed in Celtic Worship's expression. Their mission is to combine their artistry as professional musicians with their deep love of Jesus and passion for sharing it through meaningful music. Celtic Worship have grown in the worship sphere far beyond their land, touring Scandinavia and reaching much of Europe with their rustic and complex sonority infused with the powerful sound of bagpipes, whistles, and fiddle.
After garnering over a million views online, the band's anticipated debut album 'Homeward' was released in March 2019. This project delved deeper into and further developed Celtic Worship's Scottish identity with new and old hymns being brought to life by their intricate interpretation. Their ever-growing audience profoundly connected with 'Homeward', finding graceful honesty in the band's devotion to recognise and celebrate their ethnicity in worship. There is something sobering in the acceptance and contemplation of one's culture, and Celtic Worship's exploration of the richness, majesty, and theological clarity of psalms and traditional hymns – music that has been present in Scotland for centuries – creates a soundscape reflecting the multifaceted beauty of the Kingdom of God.
Spurred on by their dedication to share the sound and experience of Christian worship with well-known hymns, inspiring psalms, as well as new material, Celtic Worship are releasing a brand-new album, 'Morningtide', in October 2021. Since the launch of their first album, the success that has followed has been nothing short of amazing for the collective of artists. Not just in the form of views or likes, but by lives being touched and changed. The fruit of their liturgical art has been one of the greatest drivers and motivations behind 'Morningtide' – simply put, to see hearts and homes everywhere touched by the Gospel of our Lord Jesus Christ, hidden in timeless songs.
###