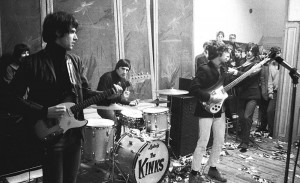 1966, The Kinks appeared at the Mecca Ballroom, Nottingham, England.
1966, The Young Rascals topped the Pop charts with  "Good Lovin'." This is the first of three number one songs for group, which later records as just The Rascals.
1966, The Who perform at The Witchdoctor at the Savoy Room in Catford, England.
1967, Pink Floyd performed at the Tabernacle Club, Hillgate, Stockport, England.
1967, Johnny Cash appeared at the Burlington Auditorium in Burlington, Iowa.
1968, The Broadway musical Hair opened at the Baltimore Theatre in New York City. The musical's profanity, its depiction of the use of illegal drugs, its treatment of sexuality, its irreverence for the American flag, and its nude scene caused much comment and controversy. The production ran for 1,729 performances, finally closing on July 1st, 1972.
1968, The Mothers of Invention played at the Grande Ballroom, Detroit, Michigan.
1968, Cream performed at the Peabody Opera House in St. Louis, Missouri.
1969, Yes appeared at the Marquee Club, London.
1970, The Allman Brothers Band performed at the State University of New York in Stony Brook.
1971, Hawkwind appeared St. Michels Mount, Penzance, England.
1972, Pink Floyd played at the Auditorium Theater in Chicago.
1973, King Crimson performed at the Academy of Music in New York.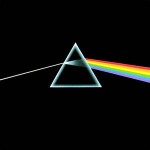 1973, Pink Floyd's album Dark Side Of The Moon went to number one on the chart, it went on to enjoy a record breaking 741 weeks, selling over 20 million copies world-wide.
1973, The Faces scored their first number one album with Ooh La La.
1974, Queen appeared at Exposition Hall, Portland, Maine.

1975,  John Lennon appears on The Tonight Show, and Ringo Starr shows up on The Smothers Brothers Show to sing his "No No Song."
1976, The Rolling Stones played at Festhalle, Frankfurt, Germany.
1977, Eric Clapton appeared at the Hammersmith Odeon in London.

1978, Mike Oldfield played the first of two nights at London's Wembley Arena, England.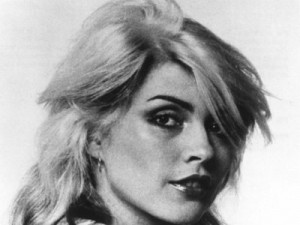 1979,  When "Heart of Glass" by Blondie hits number one, Andy Warhol throws a party for the group at Studio 54 in New York.
1979, The Very Best Of Leo Sayer started a three-week run at number one on the UK album chart, giving Sayer his first and only chart topping LP.
1980, The Grateful Dead played at Boutwell Auditorium in Birmingham, Alabama.
1980, Marshall Tucker Band bass player Tommy Caldwell died of injures from a jeep car crash in his hometown of Spartanburg, South Carolina. The thirty year-old was an original member of the band, and composed several of their songs and played bass, percussion, guitar, and contributed backup vocals.
1981, Steve Currie, former member of T Rex, was killed in a car crash returning to his home near Vale de Parra, Algarve, Portugal, he was 33 years old. Currie joined T. Rex (recently renamed from Tyrannosaurus Rex) as bass guitarist in late 1970, and also worked as a session player, playing on "Motorbikin" by Chris Spedding.
1983, During the second leg of their War North American tour, U2 appeared at the Rochester Institute Of Technology Ice Rink, Rochester, New York.
1984, King Crimson appeared at Kani Hoken Hall, Tokyo.
1985, Eric Clapton performed at the Civic Center, Providence, Rhode Island.
1988, Rush played at Wembley Arena in London.
1990, Guns N' Roses leader Axl Rose married Erin Everly, daughter of The Everly Brothers Don at Cupid's Wedding Chapel in Las Vegas. They divorced in January 91 after a stormy nine months of marriage.
1990, Sinead O'Connor started a six-week run at number one on the US album chart with I Do Not Want What I Haven't Got.
1999, Tom Petty and the Heartbreakers received a star on the Hollywood Walk of Fame.
2002, Sugababes scored their first UK chart topping single with "Freak Like Me." The song was originally sung by American Adina Howard in 1995, and was mixed with the synth line from Gary Numan's 1979 hit "Are Friends Electric?"
2008, Scott Weiland, singer with The Stone Temple Pilots, was sentenced to 192 hours in county jail for his November 2007 drunk driving conviction. He was also fined $2000 (£1333,) and required to complete an 18-month alcohol program, as well as placed on probation for four years.
2015, Jack Ely died at the age of 71 after a long illness. The Kingman singer's hit 'Louie Louie' reached the top of the charts in 1963 and sparked an FBI investigation into whether or not its lyrics were obscene
Born on April 28: John Wolters, drums, Dr. Hook (1945); Chuck Leavell, American singer-songwriter, keyboards, The Allman Brothers Band, Sea Level (1953); Kim Gordon, American singer-songwriter, guitarist, producer, Sonic Youth, Ciccone Youth, Free Kitten (1953);  Eddie Jobson, English keyboardist,  violinist, Curved Air, Roxy Music, U.K., Jethro Tull (1955);  Phil King, English bass player, Lush, The Jesus and Mary Chain (1960) Scott Putesky, aka Daisy Berkowitz, American guitarist, Marilyn Manson, Jack Off Jill (1968); Howard Donald, English singer-songwriter, producer, Take That (1968); Violent J, American rapper, producer, wrestler, actor, Insane Clown Posse, Dark Lotus,  Psychopathic Rydas (1972)
Get more Today in Rock History