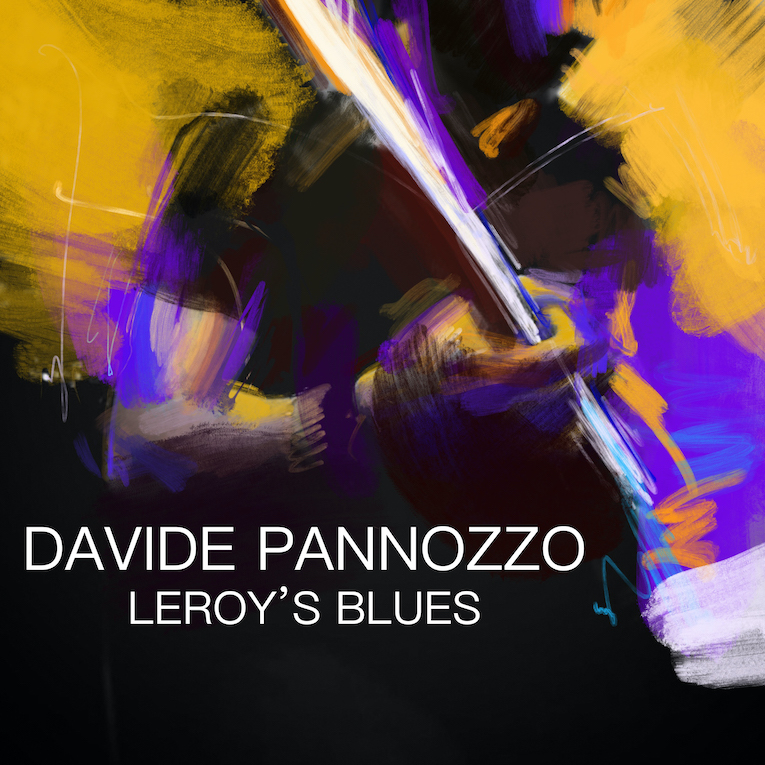 Internationally renowned blues guitarist Davide Pannozzo releases his new single "Leroy's Blues," a down and dirty blues/rock number out May 3, 2021. With gritty and outstanding guitar chops, Pannozzo puts his soulful and heavy spin on the darker side of life with sophisticated storytelling about society's most fragile who are on the sidelines but with hope for a better tomorrow.
Rich with character and rocking soulfulness, Pannozzo's vocals wind their way around this edgy and interesting tune with groove-shifting sections. Along with bandmates Etienne Stadwijk (keyboards, synth, bass) and Shawn Pelton (drums), Pannozzo's guitar work is emotive and sharp, a raging, sinewy voice all its own. With hints of Jeff Beck and Jimi Hendrix, Pannozzo is regarded as on the cutting edge of modern blues.
Based in New York, Davide Pannozzo has played alongside George Benson, Robben Ford, Oz Noy, Steve Jordan, Will Lee, David Garfield and Josh Smith and his album Born Electric featured Robben Ford, Carl Verheyen and David Garfield, released by EmArcy/Universal Music. His latest album, Unconditional Love, was produced by Steve Jordan and Will Lee, and was #11 in the Top 50 in Roots Music Report, 2018. His latest album, A Portrait of Jimi Hendrix was the #1 iTunes Blues Album in Italy.
At the age of 14, Davide Pannozzo opened a show for Magic Slim, the great Chicago bluesman. That determined his path into the Blues, and he's never looked back.
Listen to "Leroy's Blues"
 
Having studied classical guitar since the age of six, Davide graduated from the Conservatory of Santa Cecilia in Rome. An award winner for Acoustic Solo Guitarist in 2009 at the Emergenza European Acoustic Festival, Davide also won the Groove Master Award for Best Italian Blues Guitarist in 2010.
This is one talented blues/rock guitarist, singer, songwriter to watch.
And for a treat, listen to Davide Pannozzo's cover of "The Thrill Is Gone" by BB King HERE. 
Davide Pannozzo Online
Website 
Facebook