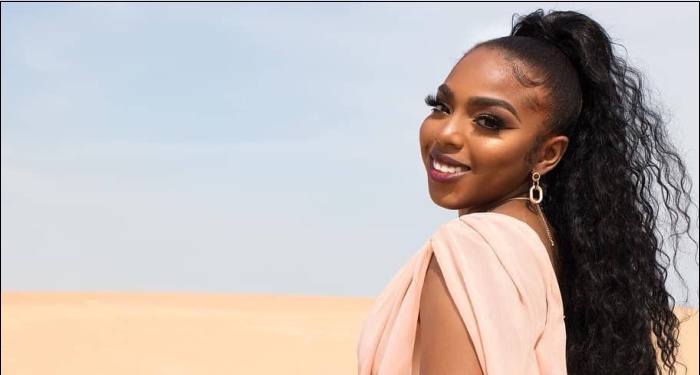 Atlanta, GA – It's been two years since Reach Records introduced the world to the talents of Wande. She became the first female artist signed to the hip-hop label. To celebrate this two-year landmark, the Nigerian-born Texas-raised artist dropped a brand new remix this week to her debut single "Blessed Up" featuring Lecrae and Mike Todd. The music video is available now on Wande's YouTube channel.

 

Along with bringing a new flavor to the song that marked her musical beginnings Reach and amidst the rise of racial injustice, Wande is looking to use this moment to bring awareness and generate support for black-owned entrepreneurs and businesses in and around the Greater Atlanta Area.
"With this new 'Blessed Up Remix,' I wanted to create a video that would draw attention and celebrate some dope entrepreneurs within the black community," says Wande. " I want to invite people to experience a bit more of what their day-to-day looks and feels like and witness the importance and beauty in my community."
Within the last two years, Wande's infectious personality and effortless raps have made a lasting impression on new listeners. Wande's song "Come My Way," which features Nigerian artist Teni, was selected for a campaign with ULTA that launched on SoundCloud's platform. ESPN selected her music as "music of the month" three times, and her song "Be The Light" was also used in July 2020 on a WNBA trailer. Most recently, Wande's track "Woo" was chosen as the song for an Apple advertising campaign for the new iPhone 12 mini. The campaign launched on TikTok and was used on four Apple Ads and accumulated over 4.3 billion cumulative views on the MakeItMini challenge.
This is just the beginning for the young female artist, fans can also catch her later this year starring in OWN's new reality series Young & Gospel. The show follows the lives of four young gospel artists as they pursue their dreams and live life on their own terms while staying true to their faith and their families. These young women have formed an unconventional sisterhood filled with love, admiration, friendly competition, and respect. Alongside Wande, the series also stars singers Koryn Hawthorne, Bri Babineaux, and Jekalyn Carr.