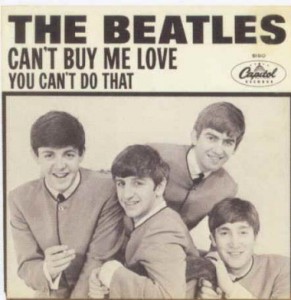 1964, The Beatles set a new record for advance sales in the US with 2,100,000 copies of their latest single"Can't Buy Me Love."
1964, DJ Alan Freed is charged with tax evasion, the latest plague on the payola-plagued pioneer's career
1965, The Rolling Stones were at number one on the singles chart with "The Last Time," the band's third hart topper and first number one for songwriters Mick Jagger and Keith Richards.
1965, The Beatles continue filming in Austria for their second movie, Help! They completed the "ski lift" segment of the film.
1967, Pink Floyd were at Studio 3, EMI Studios in London, recording for the album "Piper at the Gates of Dawn." They recorded a shrot version on this day of "Interstellar Overdrive" that was released in July on a French EP.
1968, the posthumously released Otis Redding single 'Sittin' On The Dock Of The Bay', started a five week run at No.1 on the singles chart, Otis was killed in a plane crash on 10th December 1967 three days after recording the song.
1969, Fleetwood Mac, The Move, Amen Corner, Peter Sarstedt, The Tymes, Harmony Grass and Geno Washington all appeared at Pop World 69 at London's Wembley Empire Pool, England.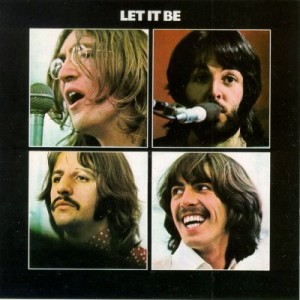 1970, The Beatles release Let It Be.
1970, Motown singer Tammi Terrell died of a brain tumor at the age of 24. She had collapsed onstage on October 14, 1967 into Marvin Gaye's arms during a concert in Hampton, Virginia. Initially Terrell recorded solo, but from 1967 on she recorded a series of duets with Marvin Gaye, including the 1967 US number five "Your Precious Love" and the 1968, "Ain't Nothing Like the Real Thing." Marvin Gaye reacted to her death by taking a four year hiatus from concert performance and went into self-isolation.
1971, winners at this years Grammy Awards included, Simon and Garfunkel who won Record of the year, Song of the year and Album of the year for 'Bridge Over Troubled Water', The Carpenters won Best new act and Best vocal performance.
1971, With Leon Russell sitting in on piano, Bob Dylan cuts "Watching the River Flow" and "When I Paint My Masterpiece."
1972, Neil Diamond appeared at The Royal Albert Hall, London.
1972, John Lennon lodged an appeal with the US immigration office in New York, after he was served with deportation orders arising from his 1968 cannabis possession conviction.
1974, Barbra Streisand started a two-week run at number one on the album chart with The Way We Were' the singer's second US chart topper.
 1974, during a US tour Elvis Presley played the first of four nights at the Midsouth Coliseum in Memphis Tennessee. This was the first time Elvis had played in Memphis since 1961.
 1974, President Richard Nixon opens up the brand-new Grand Ole Opry by playing three songs on a piano.
 1975, London's Rainbow Theatre, home to many a memorable live album, closes with an all-star concert that includes Procol Harum, John Martyn, Hatfield & the North, Richard & Linda Thompson, Frankie Miller, Sassafras, and the Kevin Coyne Band.
1977, after being with the label for just six days The Sex Pistols were fired from A&M due to pressure from other label artists and its Los Angeles head office. 25,000 copies of "God Save The Queen" were pressed.
1980, The Police record an early version of "Driven To Tears" in Melbourne's Armstrong Studios (Armstrong's / Studio 2).
1981, U2 The Woodstock Concert Theater – Anaheim, California on the fourth leg of the North American Boy tour.
1991, Seven members of Country singer Reba McEntire's band and her road manager were among 10 people who were killed when their private jet crashed in California just north of the Mexican border. McEntire, who had given a private concert in San Diego for IBM employees the night before, was not on the plane.
2010, ABBA were inducted into the US Rock and Roll Hall of Fame, along with Genesis and The Hollies. Abba's Benny Andersson and Anni-Frid Lyngstad accepted their trophies, in New York.
2015, Andy Fraser songwriter and bass guitarist with Free, died in California aged 62. The London-born musician became a founding member of the British group when he was just 15 and went on to write most of the material with Free lead singer Paul Rodgers, including Free's 1970 hit "All Right Now."
Born on March 16: Fred Neil (1936); Jerry Jeff Walker (1942);  Nancy Wilson, Heart (1954); Flavor Flav, Public Enemy (1959); Alex Lee, guitarist, Goldfrapp, Suede, Placebo, Strangelove, The Blue Aeroplanes  (1970)
Get  more rock history at Today in Rock History.