ENTERTAINMENT ONE CONGRATULATES
JONATHAN MCREYNOLDS
ON HIS FIRST GRAMMY® AWARD WIN

"Movin On" with Mali Music Earns
Best Gospel Performance/Song at 63rd Annual GRAMMY® Awards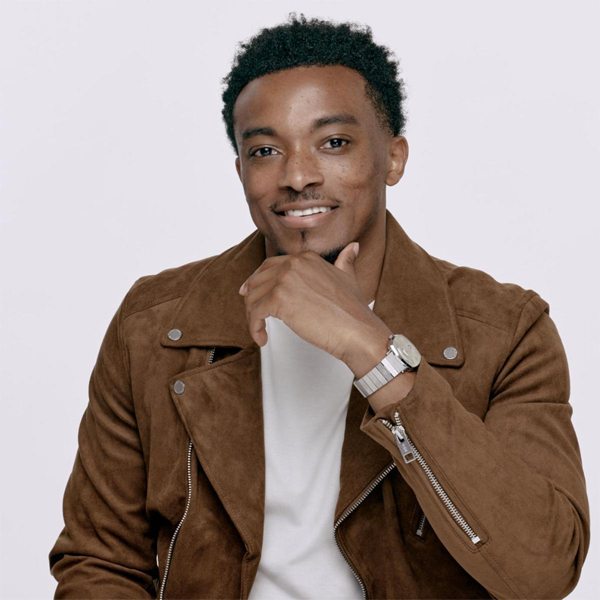 NEWS SOURCE: Cr8 Agency
March 16, 2021
(Nashville, TN) – March 16, 2021 – Entertainment One congratulates Jonathan McReynolds on his first GRAMMY® Award win. Announced during the 63rd Annual GRAMMY® Awards Premiere Ceremony, McReynolds won Best Gospel Performance/Song for his Billboard Gospel #1 hit single "Movin' On" with Mali Music (K Approved Enterprises/RCA Inspiration). The fan favorite single is featured on McReynolds' latest effort, PEOPLE. "Movin' On" marked McReynolds' third number one single, preceded by the singles "Not Lucky, I'm Loved" and "Make Room." PEOPLE, which doubles as a full-length visual album – the first for the genre of gospel music – is available now wherever music is sold and streamed at all major digital outlets.
"I work hoping to be considered for a GRAMMY one day, but still was completely stunned when it actually happened. Everything about the songwriting, recording, release and friendship was unique and special. Just how God wanted it to be," shares Jonathan McReynolds.
The PEOPLE EP by Jonathan McReynolds boasts incredible collaborations with Mali Music, The Walls Group and Pastor Mike Todd. It is available now everywhere that music is streamed. Impacting radio now are the singles "Grace" and "Best Thing."
"Jonathan works incredibly hard and gives his all in everything he does. He is a special gift in song and human form. I am proud, of course, and while awards aren't everything, I am elated that in this moment his peers acknowledge that he should be bestowed an honor, that I believed he was truly deserving of," says Gina Miller, SVP & GM, Music eOne Nashville.
For more information on Jonathan McReynolds visit jonathanmcreynolds.com; on Facebook at Facebook.com/jmcreynoldsmusic; on Twitter, Instagram and YouTube using the handle @jonmcreynolds.
For more information on Entertainment One visit EntertainmentOne.com.
About eOne
Entertainment One Ltd. (eOne) is a talent-driven independent studio that specializes in the development, acquisition, production, financing, distribution and sales of entertainment content. As part of global play and entertainment company Hasbro (NASDAQ: HAS), eOne's expertise spans across film, television and music production and sales; family programming, merchandising and licensing; digital content; and live entertainment. Through its extensive reach and scale, and a deep commitment to high-quality entertainment, eOne unlocks the power and value of creativity. 
eOne brings to market both original and existing content, sourcing IP from Hasbro's portfolio of 1500+ brands, and through a diversified network of creative partners and eOne companies including: international feature film distribution company Sierra/Affinity; Amblin Partners with DreamWorks Studios, Participant Media, and Reliance Entertainment; Makeready with Brad Weston; unscripted television production companies Renegade 83, Daisybeck, Blackfin and Whizz Kid Entertainment; live entertainment leaders Round Room Live; world-class music companies Audio Network, Dualtone Music Group and Last Gang; and award-winning emerging content and technology studio Secret Location.
###