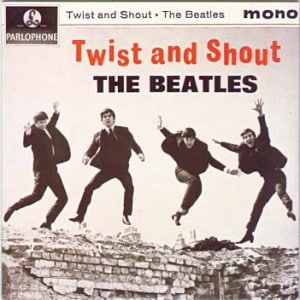 1963, In less than ten hours, The Beatles record ten new songs for their first album plus four other tracks which would be the next two singles. John Lennon's vocal on The Isley Brothers "Twist & Shout" was recorded in one take to complete the album.
1964, The Beatles made their live concert debut in the US at the Washington Coliseum. Over 350 police surrounded the stage to keep the 8,000 plus screaming fans in control. One police officer who found the noise so loud stuck a bullet in each ear as ear plugs. The Beatles had to stop three times and turn Ringo's drum kit around and re-position their microphones so that they faced a different part of the audience.
1965, Ringo Starr married his long-time girlfriend Maureen at Caxton Hall Register Office in London. John and George attended, Paul was away on holiday.
1967, Jimi Hendrix played at the Blue Moon in Cheltenham, Gloucestershire, England.
1968, The Who go into IBC Studios to complete the recording of "Glow Girl" as well as recording the backing tracks for "Call Me Lightning" and "Little Billy." That evening they drive out to Crawley, West Sussex, to play the Starlite Ballroom. Their supporting group is Jo-Jo Gunne.
1969, The Monkees set a new record when their second album More Of The Monkees, jumped from number 122 to the top of the album chart. The album then stayed in there for eighteen weeks.
1970, Fleetwood Mac, The Allman Brothers and Grateful Dead all appeared at the Fillmore East in New York City.
1971, Ry Cooder and Captain Beefheart performed at the Guthrie Theater in Minneapolis, Minnesota.
1972, Led Zeppelin scored their third US Top 20 hit single with "Black Dog / Misty Mountain Hop," from Led Zeppelin IV.  The song peaked at number fifteen.  The song's title is a reference to a nameless black Labrador retriever that wandered around the Headley Grange studios during recording. Robert Plant recorded his vocal for the track in two takes.
1972, During their Dark Side Of The Moon tour, Pink Floyd appeared at the Free Trade Hall, Manchester, England. The show was abandoned after 25 minutes due to a power cut.
1973, A local charity raised over $850 selling bedsheets and pillowcases used by the Rolling Stones after a show at Western Springs Stadium in Auckland, New Zealand.
1974, Bob Dylan played at the Alameda County Coliseum, Oakland, California.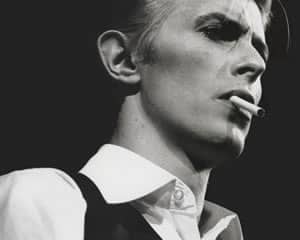 1976, David Bowie performed at the Forum in Inglewood, California. In the audience are Linda Blair, Henry Winkler, Carole King and Cameron Crowe. In the dressing room after the show, Bowie chatted to Christopher Isherwood and David Hockney, who also attended.
1978, Eric Clapton appeared at the Civic Auditorium, Santa Monica, California.
1980, Blue Oyster Cult performed at the Mid-Hudson Civic Center, Poughkeepsie, New York.
1983, Eric Clapton took the stage at Veterans Memorial Coliseum, Phoenix, Arizona.
1986, Aerosmith played at Memorial Coliseum, Corpus Christi, Texas.
1992, Motley Crue fired their singer Vince Neil when he turned up for rehearsals, claiming that he had lost his passion for the band and was now more involved with racing cars.
1998, The hand-written lyrics to "Candle in the Wind" by Bernie Taupin were auctioned off at Christie's in LA for $278,512 (£174,070.)
2012, Whitney Houston was found dead in suite 434 at the Beverly Hilton Hotel, submerged in the bathtub. Beverly Hills paramedics arrived at approximately 3:30 p.m. and found the singer unresponsive and performed CPR. Houston was pronounced dead at 3:55 p.m.
Born on February 11: Gene Vincent (1935); Gerry Goffin (1939); Bobby "Boris" Pickett (1940); Sergio Mendes (1941); Otis Clay, bluesman (1942); Alan Rubin, trumpet, The Blues Brothers (1943); Derek Schulman, Gentle Giant (1947); Paul D. Hudson, aka HR, singer, guitar, Bad Brains (1956); Sheryl Crow (1962); Fredrik Thordendal, Swedish guitarist, songwriter, Meshuggah (1970); Craig Jones, keyboards, Slipknot (1972); Mike Shinoda, singer-songwriter, guitar, producer Linkin Park, Fort Minor (1977)
Link to Today in Rock History main page.
About Post Author