Project 86 Gear Up For Historic "Drawing Black Lines" Livestream Show January 15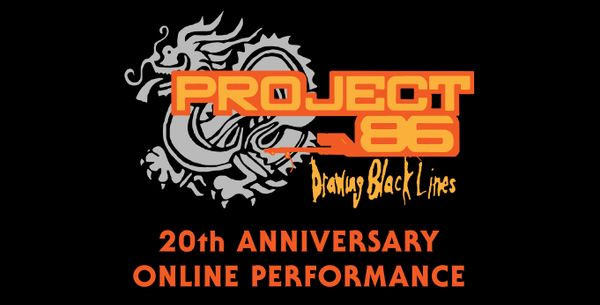 NEWS SOURCE: Project 86 / Jesusfreakhideout.com
January 10, 2021
This Friday, Project 86 is putting on a once-in-a-lifetime livestream event. For the first (and apparently last) time in the history of the band, Project 86 will be performing their 2000 album release, Drawing Black Lines in its entirety from start to finish! Tickets are available for the livestream now, starting at $15 and go up from there depending on if you also want to tune in to a special VIP event on Thursday night.
Check out the latest trailer for the event below:
Yesterday, the band added a little more insight about the album and event with the following email to fans:
"25 years in, and Project 86 has gone through many chapters and seasons. We have put out 10 albums of original music and have gone through member changes and different incarnations throughout that time.
One of my favorite chapters, and that of our fans was the Drawing Black Lines era. It was an incredible time in the band's history and I have been itching to celebrate it for several years now. With the 20-year anniversary of the Drawing Black Lines album release, I thought it would be an amazing opportunity to celebrate that music with and for everyone who has been impacted by the music.
The members of Project 86 have changed since then, and we have continued to make multiple albums and tour. Wanting to celebrate this album has nothing to do with discounting or short-changing the former members' songwriting or role in P86's history. They are no longer in the band, and some have expressed not wanting to be affiliated or even referenced in association with P86. I have tried to respect those wishes over the last decade-plus, while still remaining thankful for the time we shared and what was accomplished.
However, I still love this band with all I am. I also love this album and all my memories attached to its conception and touring. So, I am going to celebrate it with all I (and we) have! The current members of P86 will be playing-Cody Driggers, Blake Martin. Darren King, and Abishai Collingsworth (YES, TWO GUITARISTS, JUST LIKE THE DBL ERA!). They are amazingly talented performers and musicians who have participated in both songwriting and performing over the past decade. We have a production on a scale like nothing else in P86 history, with a seven–person production crew, seven cameras, and a fantastic audio, video and lighting system which we feel is worthy of this event and this album. It truly will be something you will not want to miss…and that is not empty hype.
This will be the first and last time Drawing Black Lines is played front to back.
We want you there…
VIP Performance (set chosen by fans, inside stories from my perspective, fan stories, and much more)  7 P.M Central January 14
Main Performance 7 P.M. Central, January 15
Video On Demand for 72 hours post event!
Join us here."
###

For more info on Project 86, visit the JFH Artists Database.

About Post Author